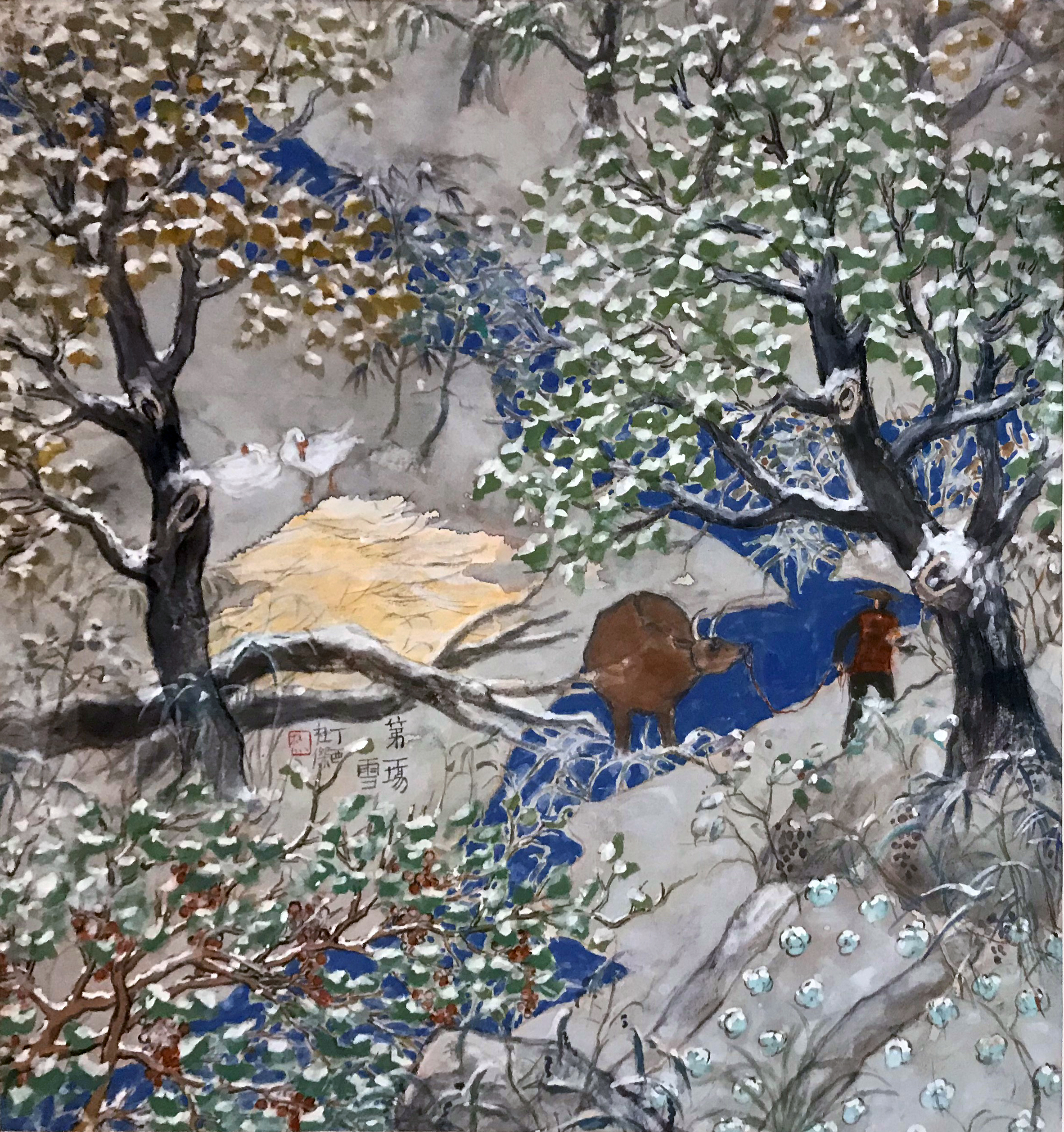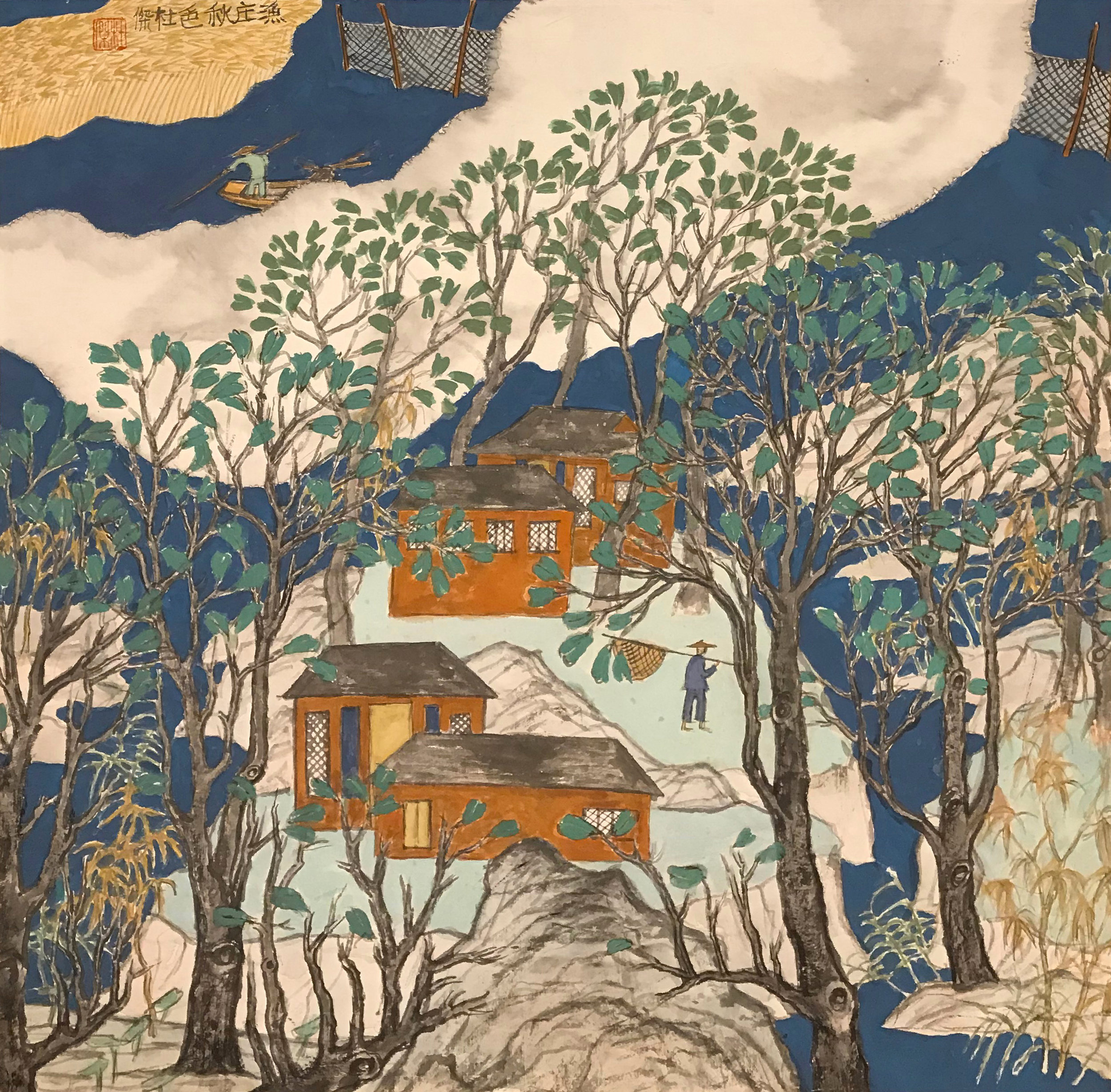 Artists Biography
Du Jie, painter, calm and taciturn; currently lives and works in Beijing. I interviewed Mr. Du during a boiling summer afternoon in Guangzhou. We met at the gallery's tea room, sitting side by side against the floor-to-ceiling window, streams of sunlight fell through the glasses while outside the gardener was watering the plants. Mr. Du talked about his memory of the 70s, 80s and 90s ... the image of every turning point in his life was vivid. As he spoke tenderly, his joy showed itself in his teary-eyed.
Du Jie, born in November 1959 in Gansu, China. Now a member of the Chinese Artists Association, professional painter. Artist of the Yin Yue Tang Painting and Calligraphy Institution. Du's mature painting style is full of Chinese cultural charms, by expressing his unique aesthetic through a new painting technique, it allows him to produce highly identifiable landscape paintings. Du has had various solo-exhibitions throughout his career, alongside with numerous published catalogs. His works are favoured and collected by art amateurs from all over the world.
Among the contemporary landscape painters, few could achieve the realm of landscape of such peace, beauty and purity. Du's realm of landscape possess strong sense of traditional aesthetic and moreover the intensive feeling of modernity. He inherits and develops the spirit of landscape paintings, pursues the nature rather than the expression of tradition. The so-called tradition should be an open concept. The tradition not only includes the elements of brushwork and calligraphy, but also the humanity, the non-profit nature of art and the serenity and tranquility of Zen. The pursuit of traditional realm embodied in Du's painting undoubtedly includes such inner connotation.
Du's landscape painting emphasizes the richness of picture. He does not pursue the popular method of ink accumulation to make the picture rich and thick. The richness of his painting mainly relies on the varied structure and delicate lines. Therefore, despite the richness of his paintings, there will be no depressing feelings, and the artistic conception within always maintains the characteristics of freshness and etherealness.
Lotus in Monastery
Ink Colour on Paper
71 × 62 cm
2017
Colourful Autumn
Ink Colour on Paper
92 × 87 cm
2017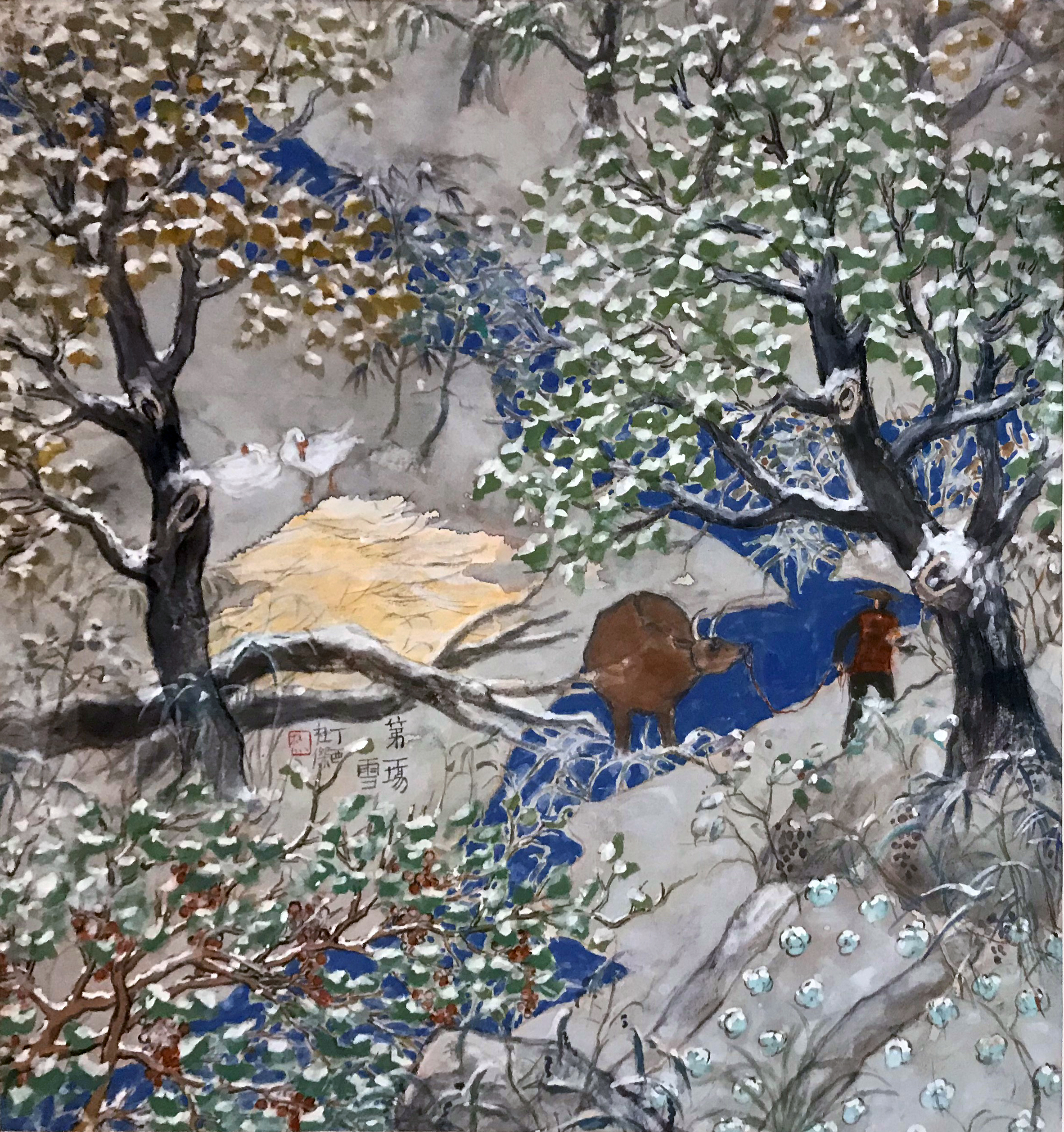 First Snow
Ink Colour on Paper
68 × 68 cm
2017
Clouds Over Fishing Village
Ink Colour on Paper
65 × 66 cm
2017
River in May
Ink Colour on Paper
93 × 88 cm
2017
South Snow
Ink Colour on Paper
62 × 71 cm
2017
Warm Sand
Ink Colour on Paper
66 × 67 cm
2017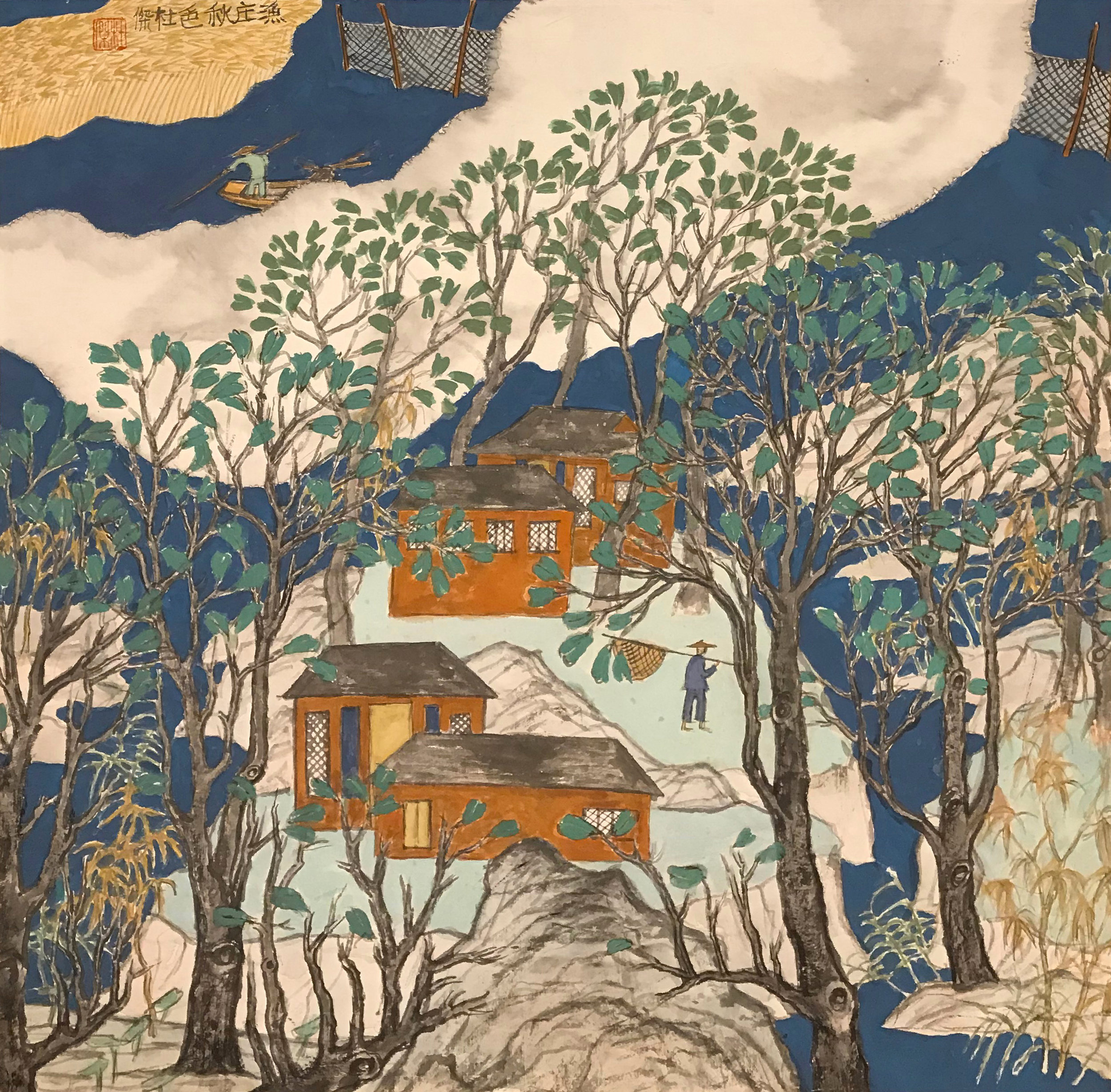 Autumn in Fishing Village
Ink Colour on Paper
67 × 67 cm
2017
Flower
Ink Colour on Paper
69 × 69 cm
2017