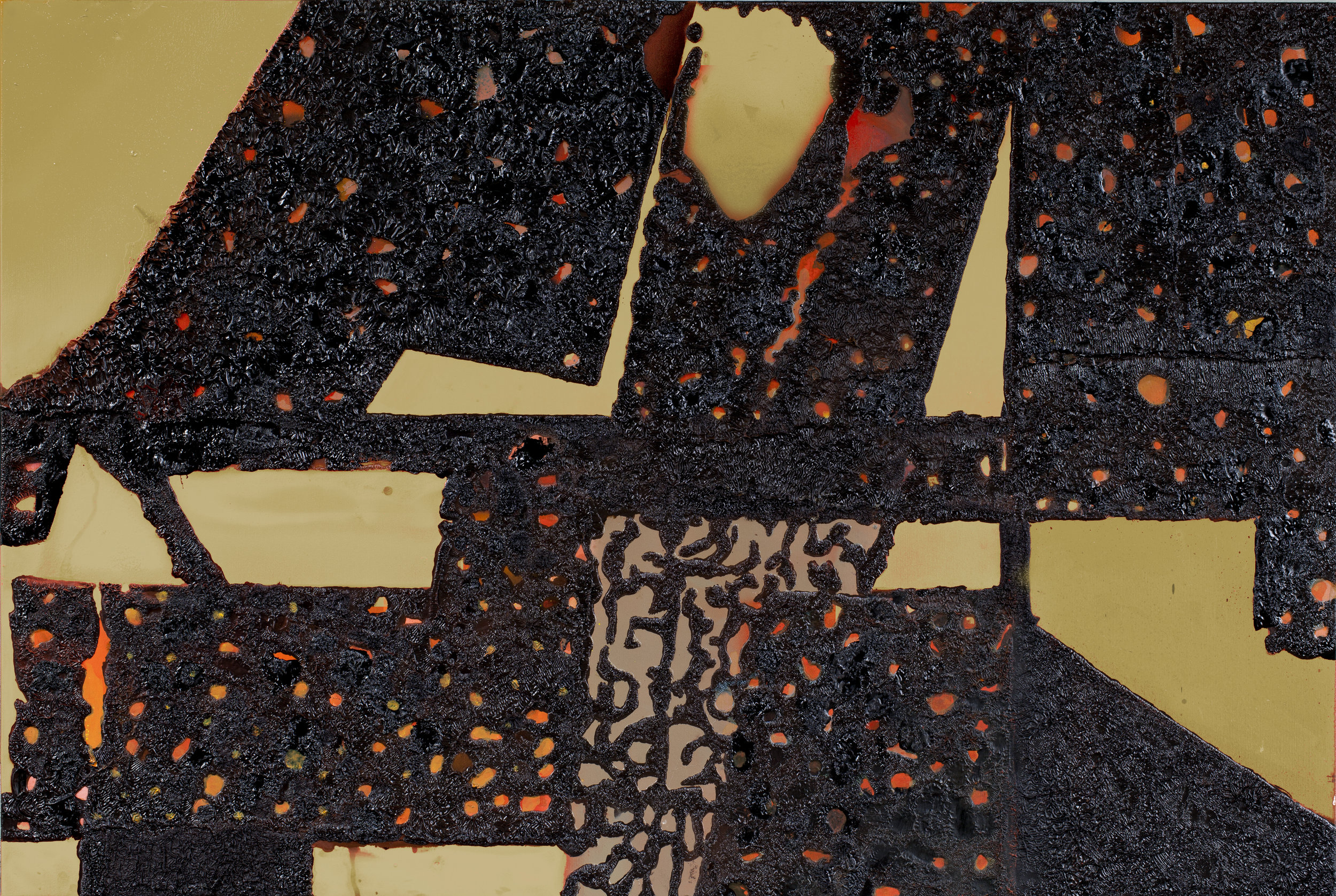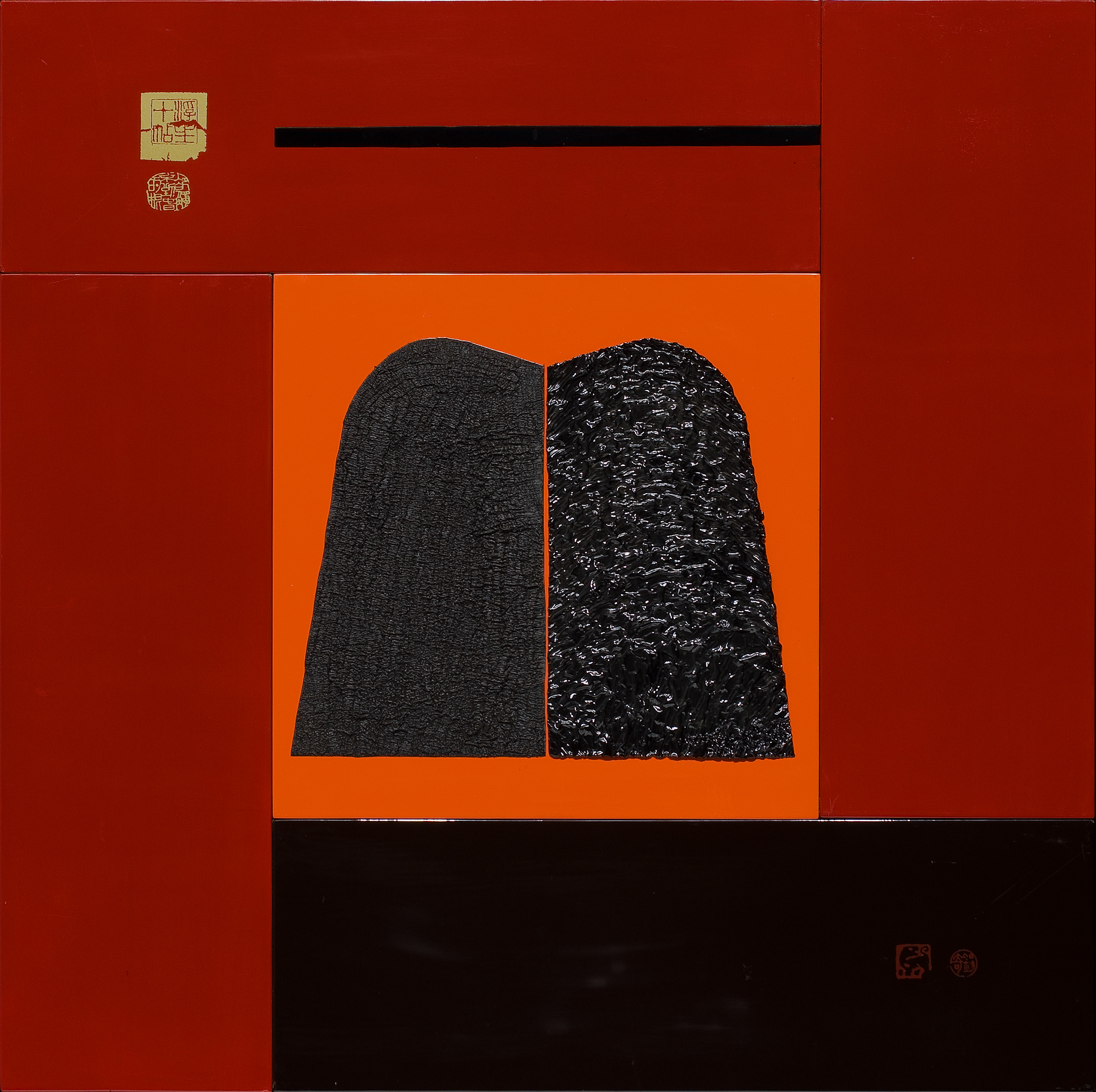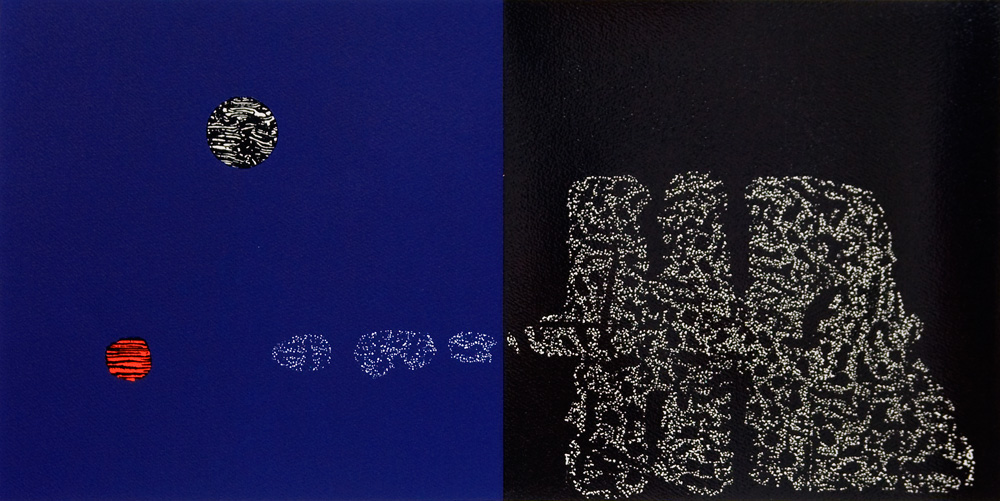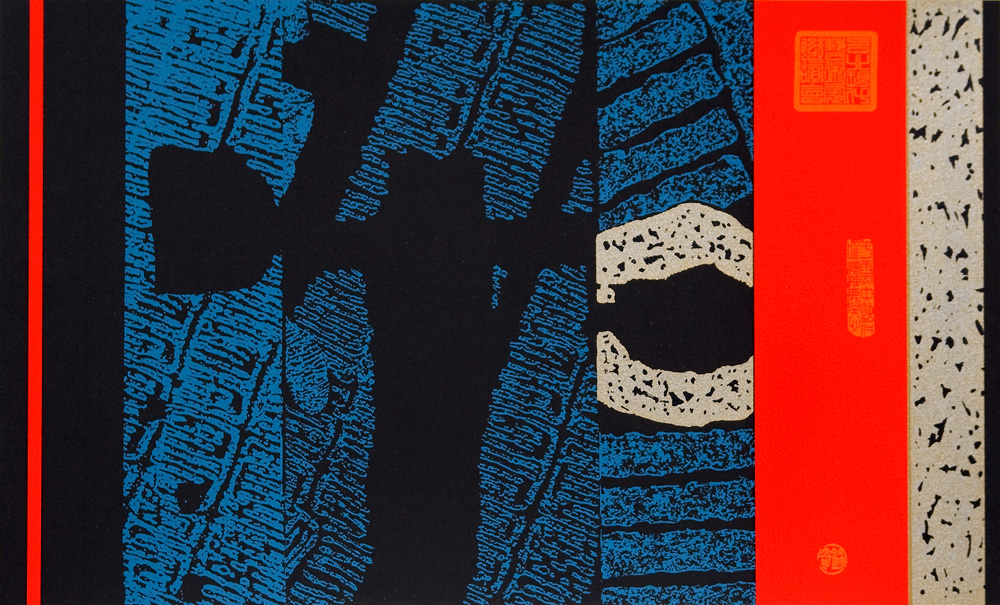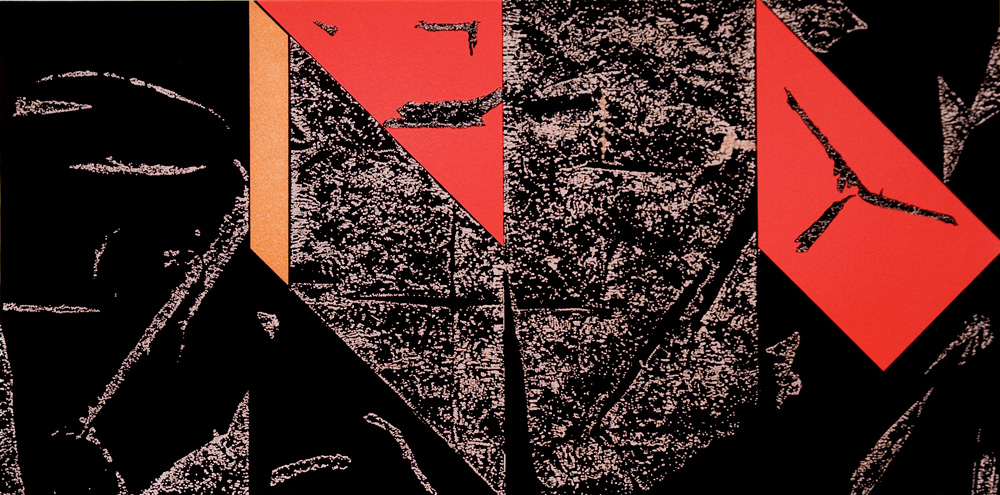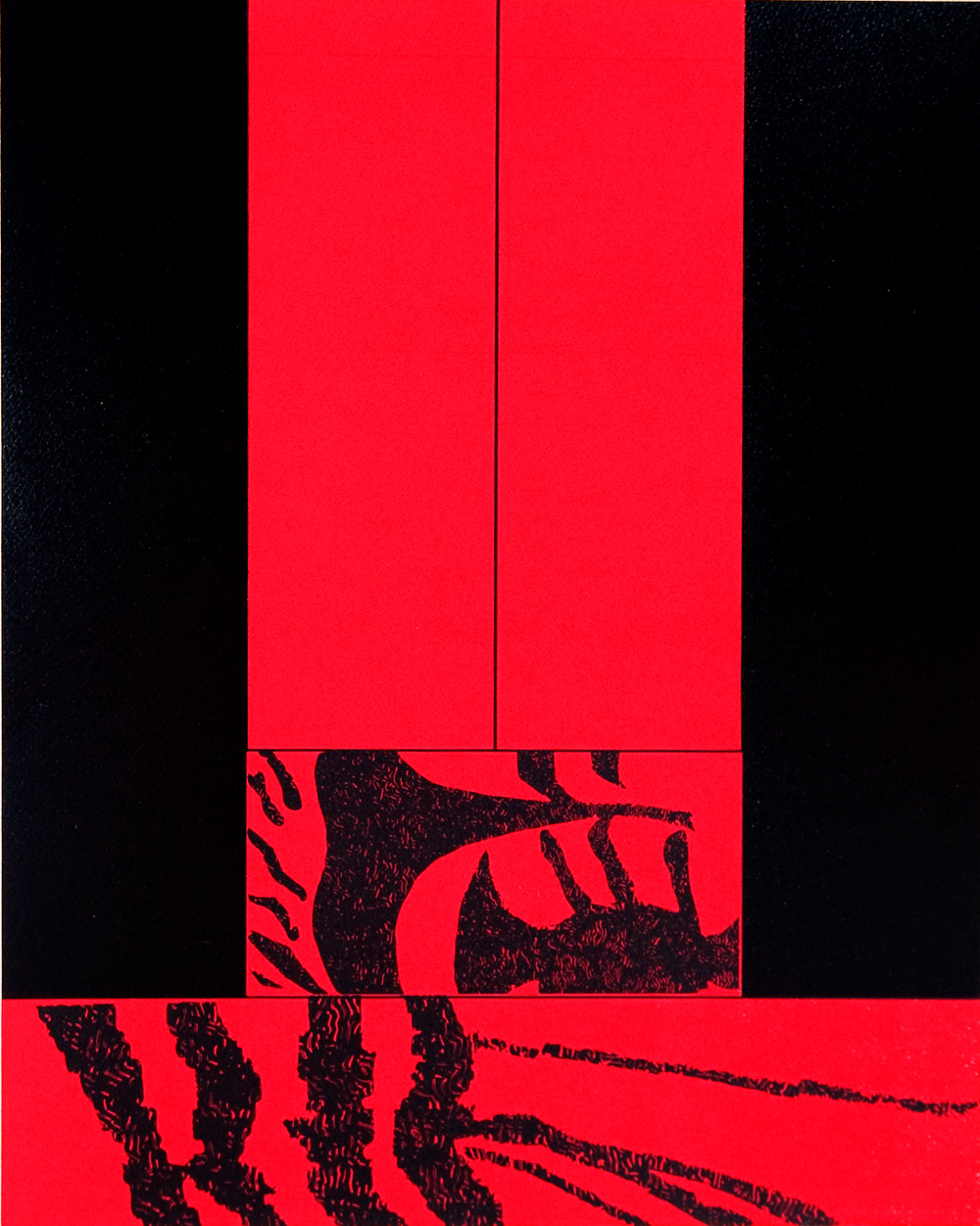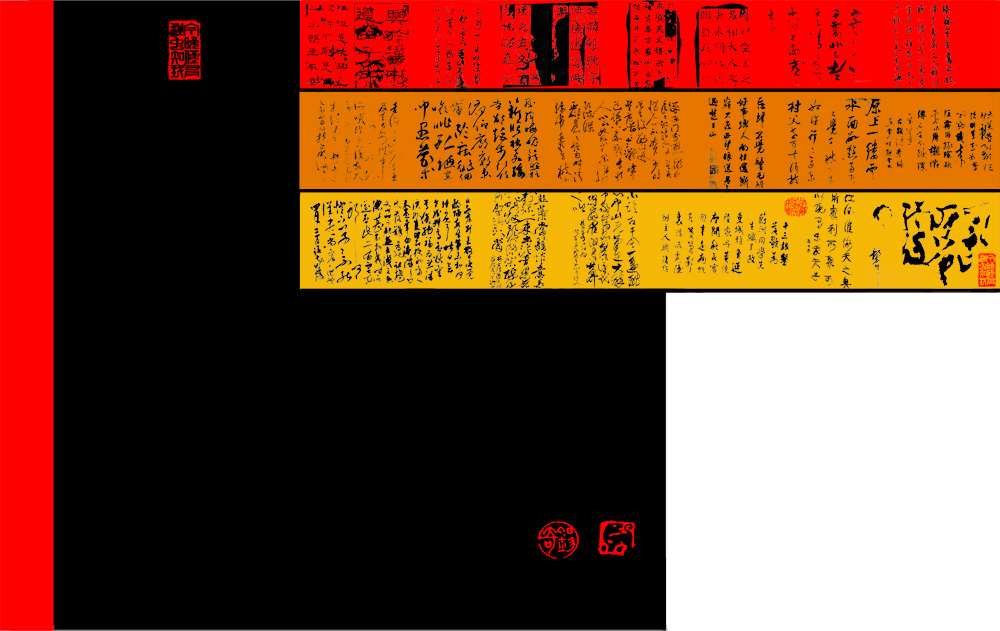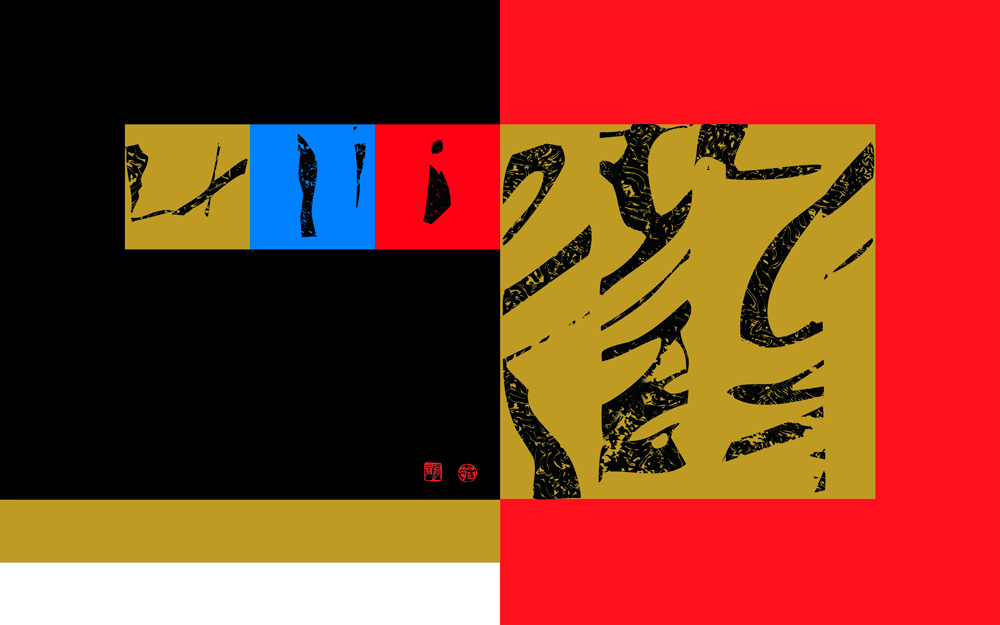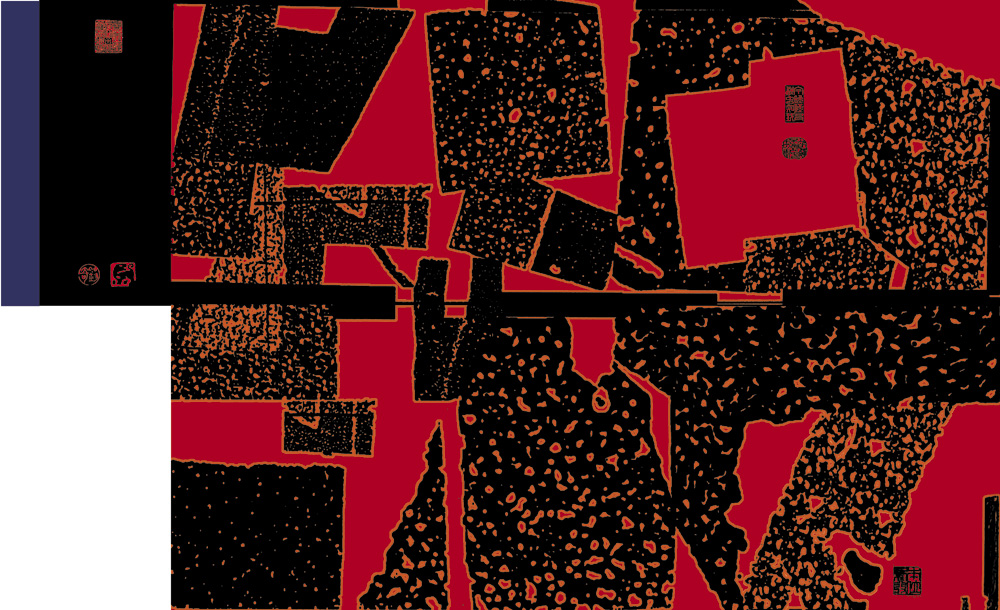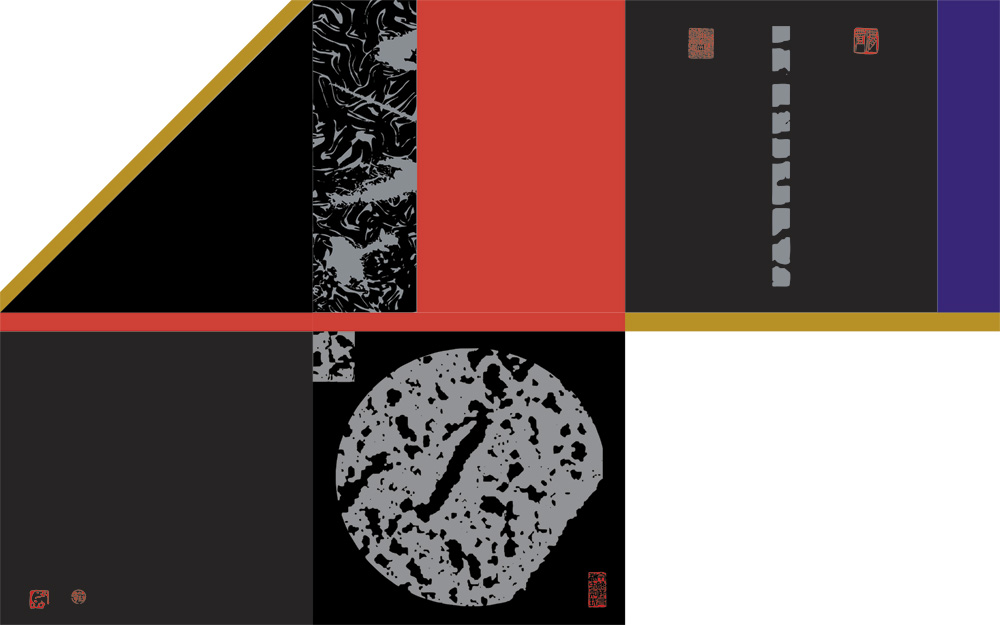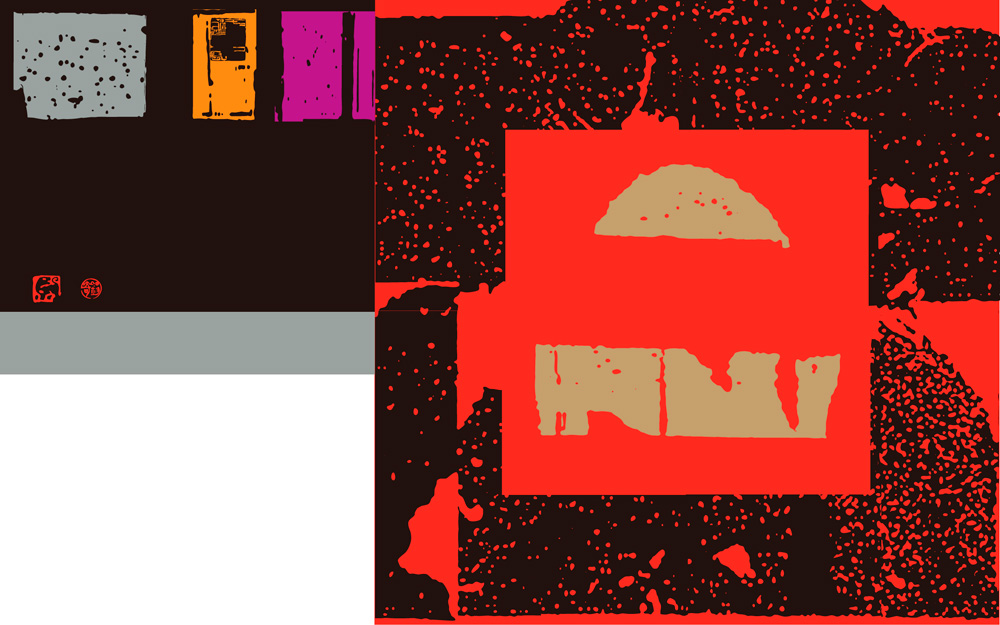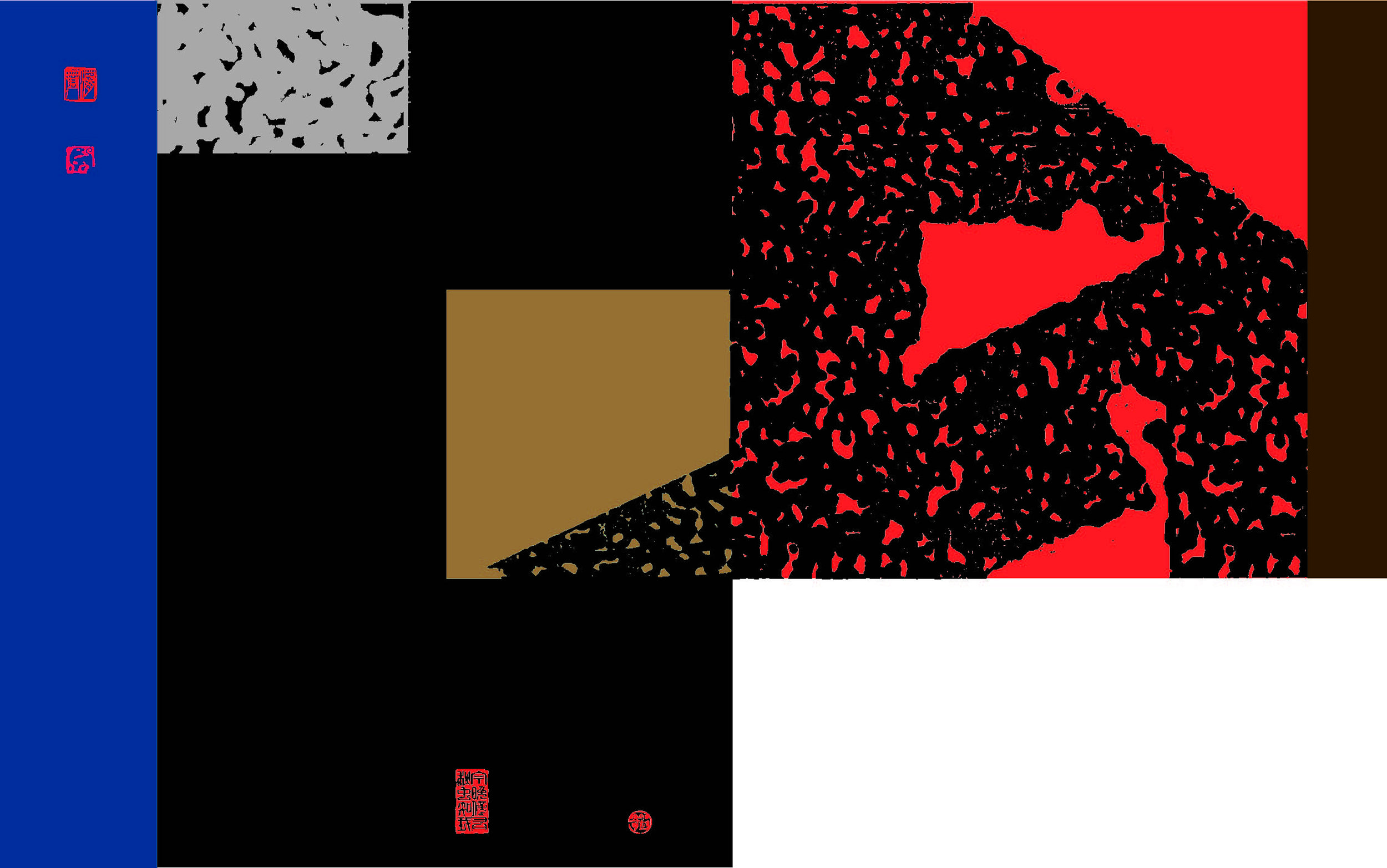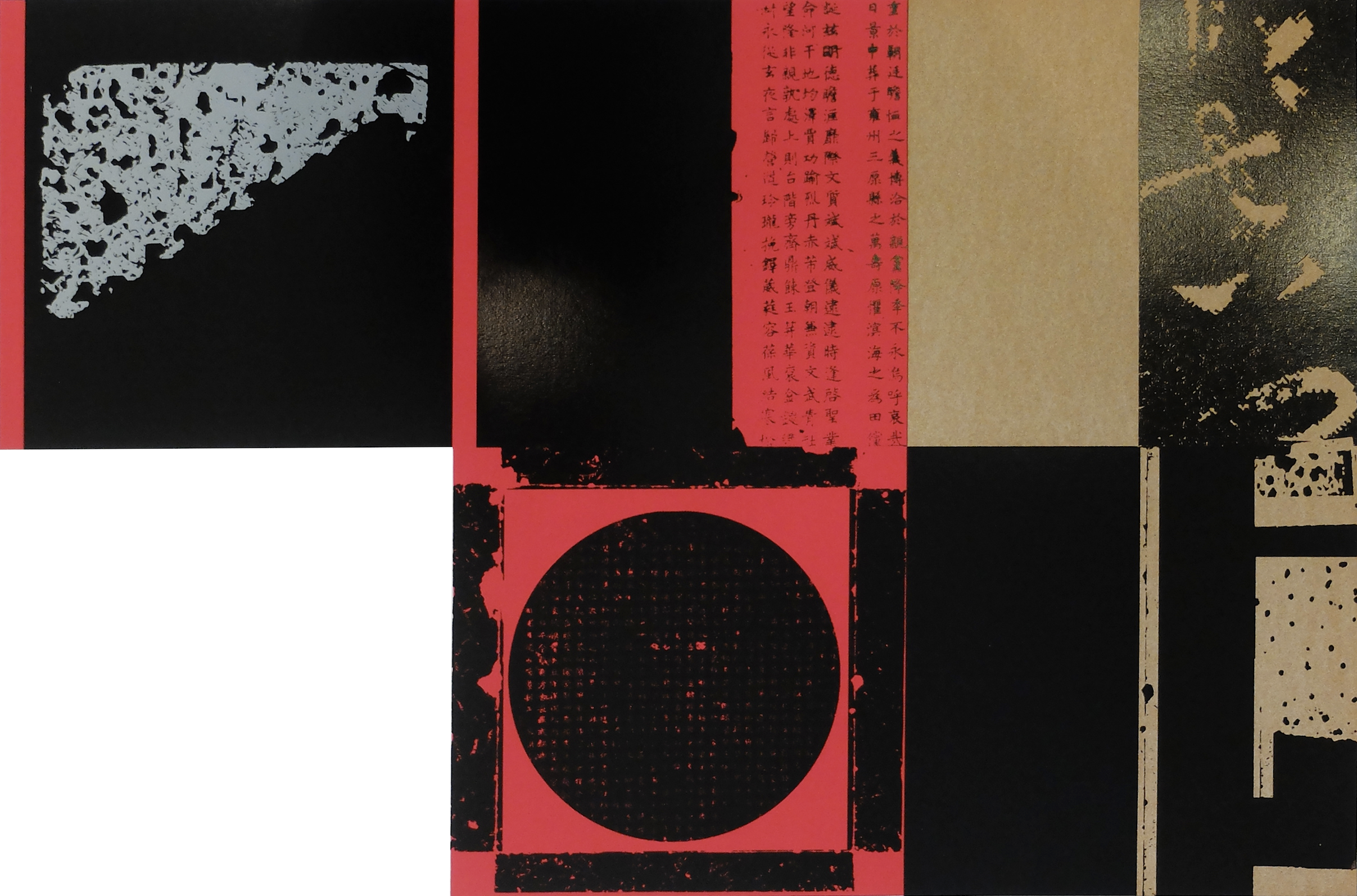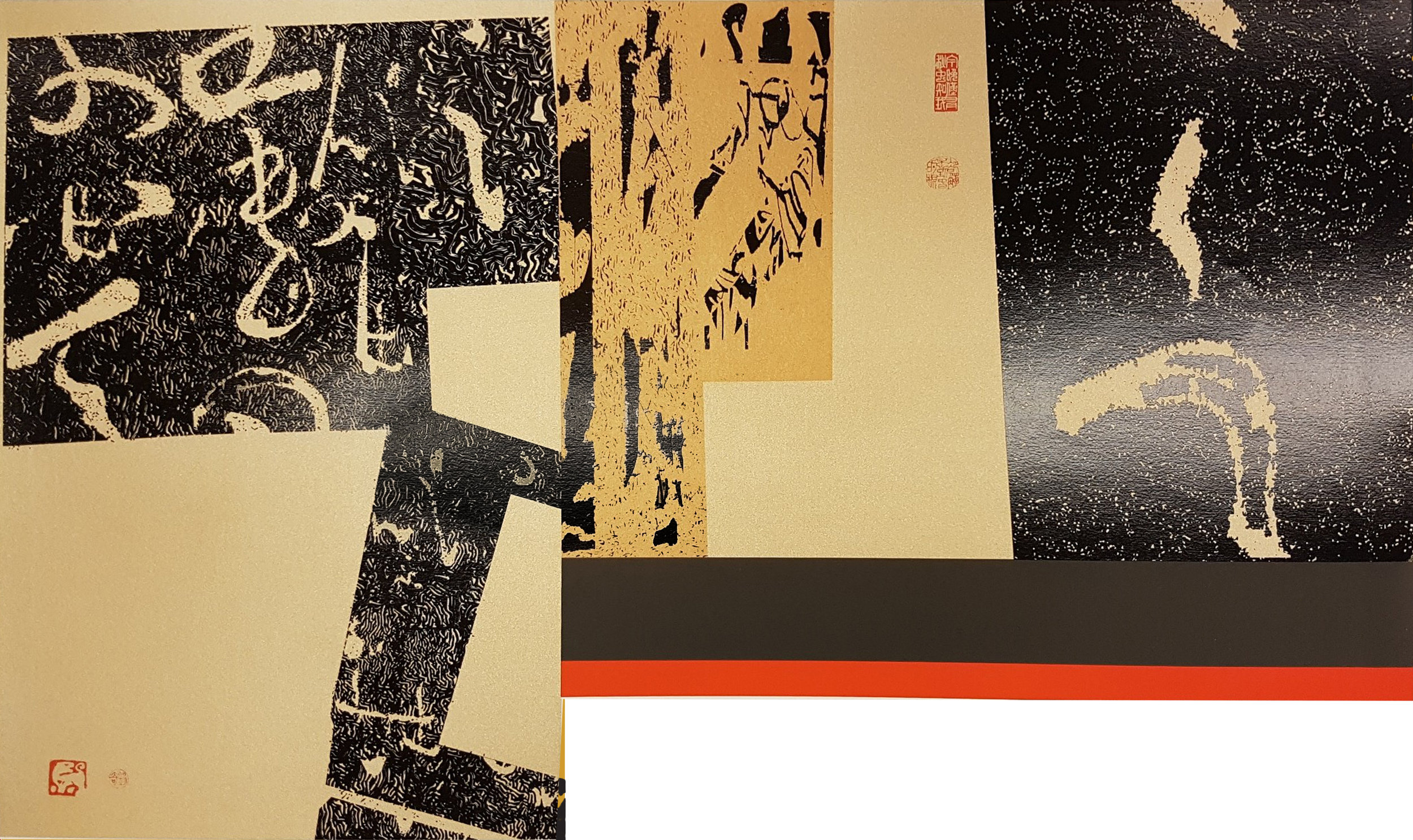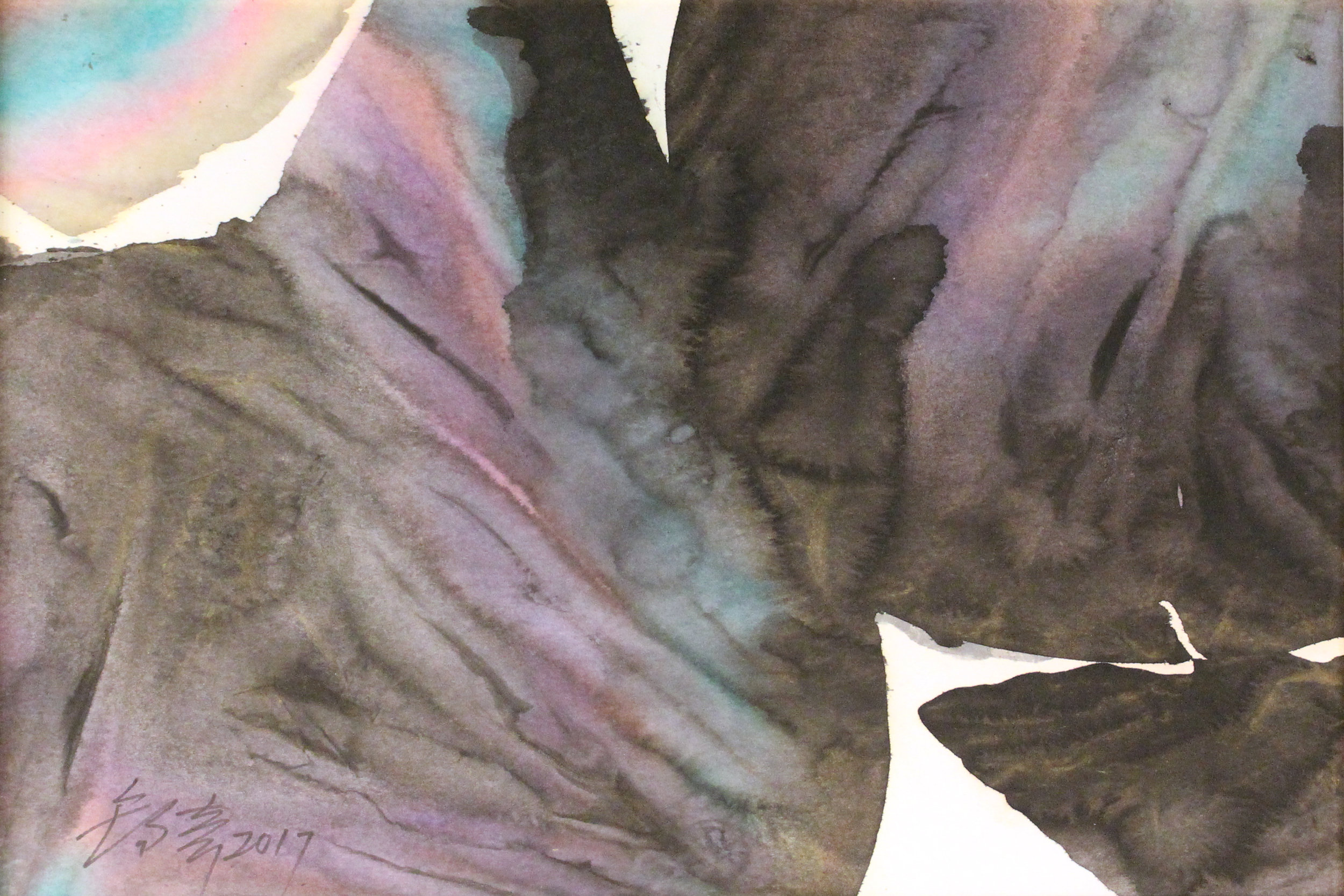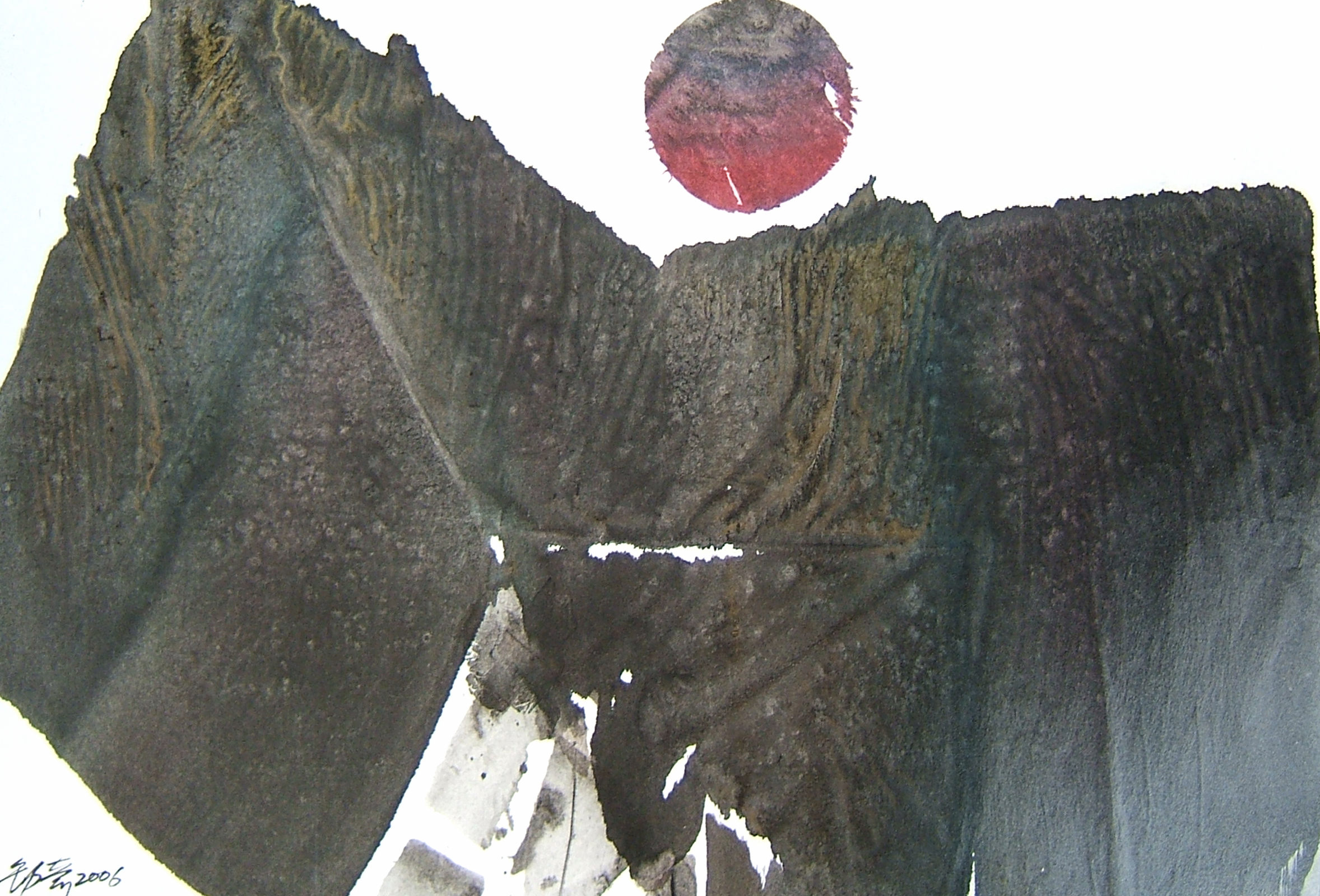 Artist Biography
Born in 1938 in Kinmen, Taiwan. Lee Shi-Chi attended the Department of Arts at Provincial Taipei Normal College (now National Taipei University of Education) in 1955 and organized the "Modern Graphic Art Association" in 1958. In 1963, he joined the "Ton Fan Group" and later became an important member of the association. In 1959, Lee began to participate in international exhibitions and received numerous international art awards. Thoughout his career, Lee consistently directs his imaginative sensibility toward sociology concerns centered around observations of, and engagements with, everyday life. His varied art forms and style have earned him the title - "Bird of Artistic Variations".
Lee's work is mainly composed by two starting points: first is the potential influence of folk and traditional ethnic factors; second is the attractiveness of Western modern art. Lee's comprehension of China's vicissitude in historical context has laid a strong foundation for his creativity and his work. The open art atmosphere in Taiwan, where Lee grew up, has given him the opportunity to explore different possibilities in modern art.
From "The Lost Palace" series, "The Lost Qinhuai River" series, to the latter "Moon Worship" series, "The Great Calligraphy" series, "Post-orientation" series, "Ten Aspects of My Artistic Life" series and "Orientation Sprouting form the Root" lacquer painting series; Lee always seeks for the idea of "orientation" and distinctiveness for his diverse art creations, of which he strikes a balance between tradition and modernity.
Selected Solo Exhibitions
2018
"The Fiery Palette of Lee Shi-Chi", i Fine Art, Hong Kong, China
2017
"Orientation・Quenching・Transcend・Art History of Lee Shi-Chi", China Art Museum, Shanghai, China
2016
"Orientation・Splender of Flame・A Retrospective Exhibition of Lee Shi-chi at 80", National Museum of History, Taipei, Taiwan
2014
"Immersed in Art : Lee Shi-Chi's Creative Horizons", National Taiwan University of Arts, Taitung Art Museum, Taiwan
2013
"Orientation - The Elegance of Han Dynasty" Solo Exhibition of Lee Shi-Chi, MOT/ARTS, Taipei, Taiwan
2011
"One Piece Room - Solo Exhibition of Lee Shi-Chi", Kuandu Museum of Fine Arts, Taipei, Taiwan
2010
"Lee Shi-Chi - Rhythmic Orientation and Variation", Da Xiang Art Space, Taichung, Taiwan
2009
"Art Asia Basel", Basel, Switzerland
2008
"The Emotion of The Lacquer and The Desire of The Ink - Lee Shi-Chi Solo Exhibition", Da Xiang Art Space, Taichung, Taiwan
2006
"70・Orientation・Lee Shi-chi-Modern Art in Taiwan Through the Past 50 Years", National Dr. Sun Yat-sen Memorial Hall, Taipei, Taiwan
2004
"Lee Shi-Chi Solo Exhibition", Gallery Leda Fletcher, Geneva, Switzerland
2002
"Ten Aspects of My Artistic Life - Transposition, Variation, Lee Shi-Chi Solo Exhibition", the National Museum of History, Taipei, Taiwan
1996
"Lee Shi-Chi's Creative Career", Taipei Fine Arts Museum, Taipei, Taiwan
1992
"Lee Shi-Chi Solo Exhibition", Kean Gallery, New York, USA
1987
"Lee Shi-Chi Solo Exhibition", Eagling Gallery, San Francisco, USA
1981
"Lee Shi-Chi Solo Exhibition", Hong Kong Arts Center, Hong Kong, China
1980
"Lee Shi-Chi Solo Exhibition", Dominique Gallery, Manila, Philippines
1978
"Lee Shi-Chi Solo Exhibition", Sky Gallery, New York, USA
1976
"Lee Shi-Chi Solo Exhibition", Asian Art Center, Seattle, USA
Selected Group Exhibitions
2014
"ABSTRACT / SYMBOL / ORIENTAL-EXHIBITION OF TAIWAN'S MASTERS OF MODERN ART" LIANG Gallery, Taipei, Taiwan
2012
"YES TAIWAN-Taiwan Biennial 2012, National Taiwan Museum of Fine Art, Taichung, Taiwan
2011
"CHU Wei-Bei, LIAO Hsiu-Ping, Lee Sih-Chi" Joint Exhibition, National Dr. Sun Yat-sen Memorial Hall, Taipei, Taiwan
2009
"Viewpoints & Viewing Points-2009 Asian Art Biennale", National Taiwan Museum of Fine Art, Taichung, Taiwan
1998
"1st International Ink Painting Biennial", Shenzhen, China
1997
"Beyond Abstract Joint Exhibition", Forging One Gallery, San Francisco, USA
1995
"10th Asian International Art Exhibition", National Museum of Art, Singapore
1994
"Exhibition of Modern Painting from Taipei", National Gallery, Bangkok, Thailand
1993
"News from Taipei-ROC Contemporary Art", Taiwan Museum of Art, Taichung, Taiwan
1992
7th Asian International Art Exhibition", Bandung, Indonesia
1991
"35th Anniversary Exhibition of Tong Fang and Wu Yue", Shi Dai Gallery, Taipei, Taiwan "Beijing-Taipei Grand Exhibition of Contemporary Art", Beijing, China
1989
4th Asian International Art Exhibition", Seoul, South Korea
1988
"3rd Asian International Art Exhibition", Fukuoka, Japan
1982
"Exhibition of Modern Chinese Painting", Seoul Museum of Modern Art, Seoul, South Korea
1975
"Exhibition of Modern Chinese Painting", Hong Kong, China
1969
"Asian Print Exhibition", Pratt Institute, New York, USA
Re-orientation-2
Mixed Media
70 x 72 cm (9 Pieces)
1998
Orientation‧Sprouting from the Root 0718
Mixed Media
120 x 200 cm
2007
The Tempered Edge‧Orientation 2010-13
Mixed Media
60 x 60 cm
2010
The Tempered Edge‧Orientation 2010-23
Mixed Media
60 x 60 cm
2010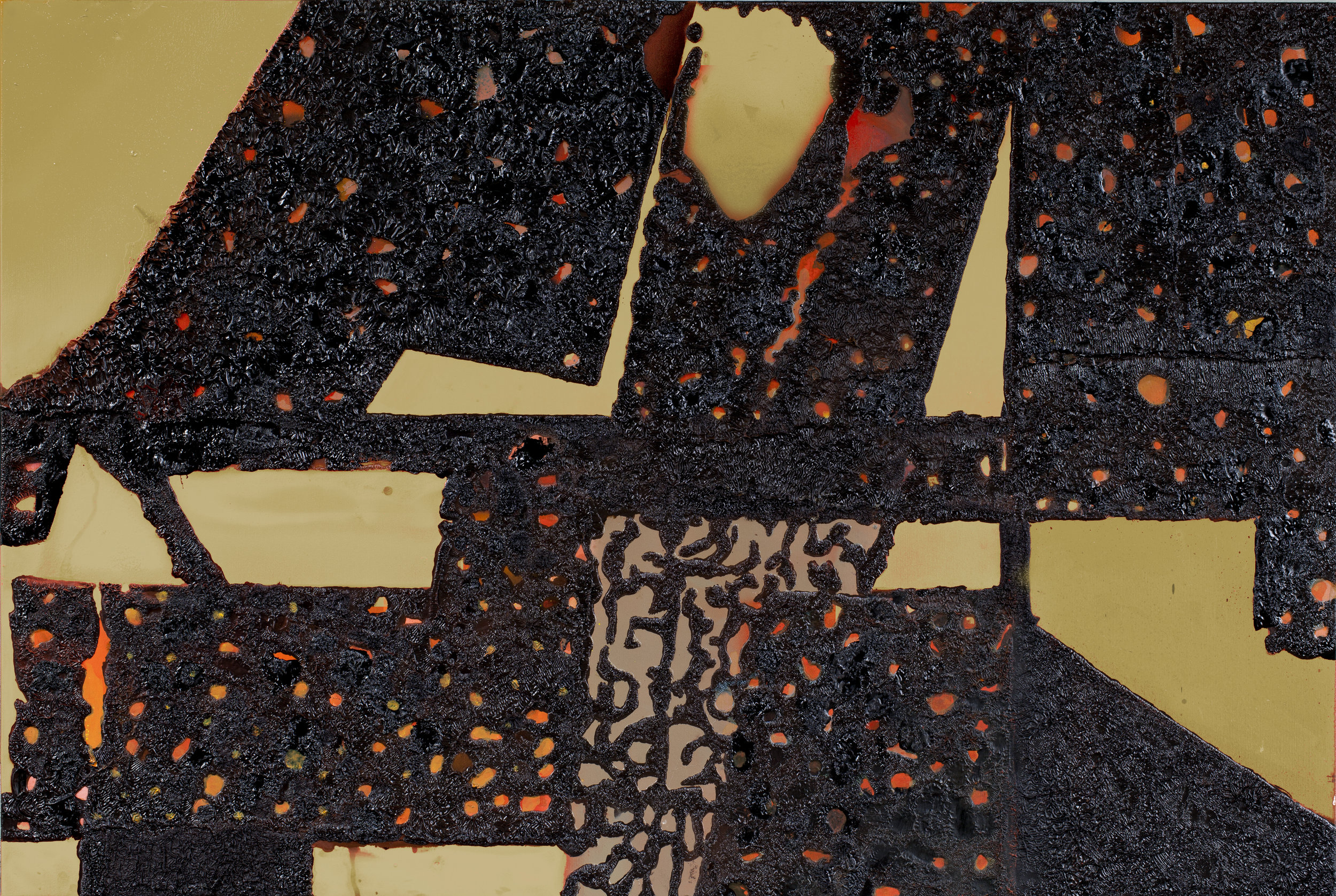 The Elegance of Han Dynasty‧Orientation 2012-14
Mixed Media
79 x 116.5 cm
2012
The Elegance of Han Dynasty‧Orientation
Mixed Media
80 x 120 cm
2015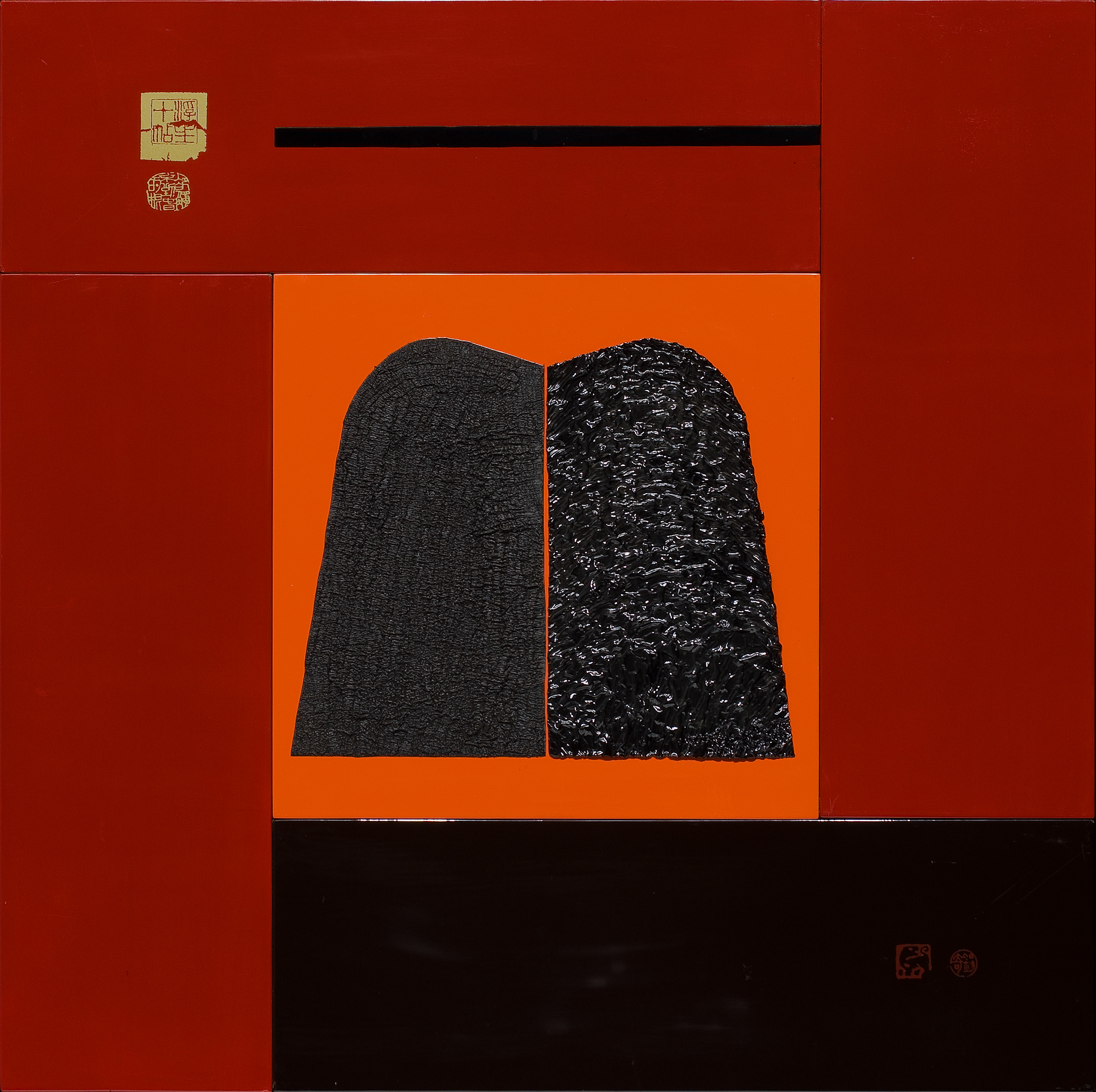 Rising Wind‧Surging Water 0817
Mixed Media
120 x 120 cm
2008
Rising Wind‧Surging Water 0861
Mixed Media
120 x 120 cm
2008
Rising Wind‧Surging Water 0855
Mixed Media
120 x 120 cm
2008
A Passage to Solitary Darkness 8902
Mixed Media
45 x 80 cm
1989
Post-Orientation (1)
Silkscreen
44 x 38 cm
2002
Post-Orientation (2)
Silkscreen
40 x 41 cm
2002
Post-Orientation (4)
Silkscreen
40 x 40 cm
2002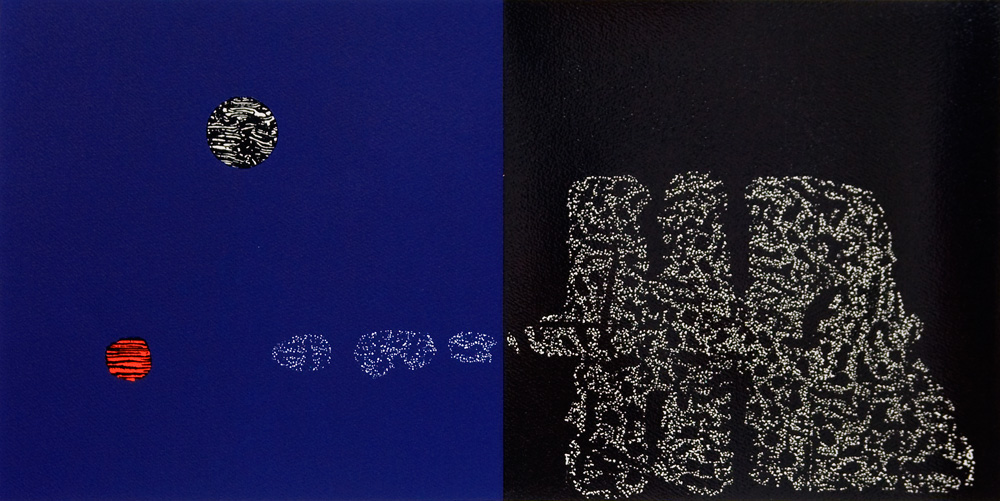 Post-Orientation (5)
Silkscreen
30 x 60 cm
2002
Post-Orientation (6)
Silkscreen
50 x 40 cm
2002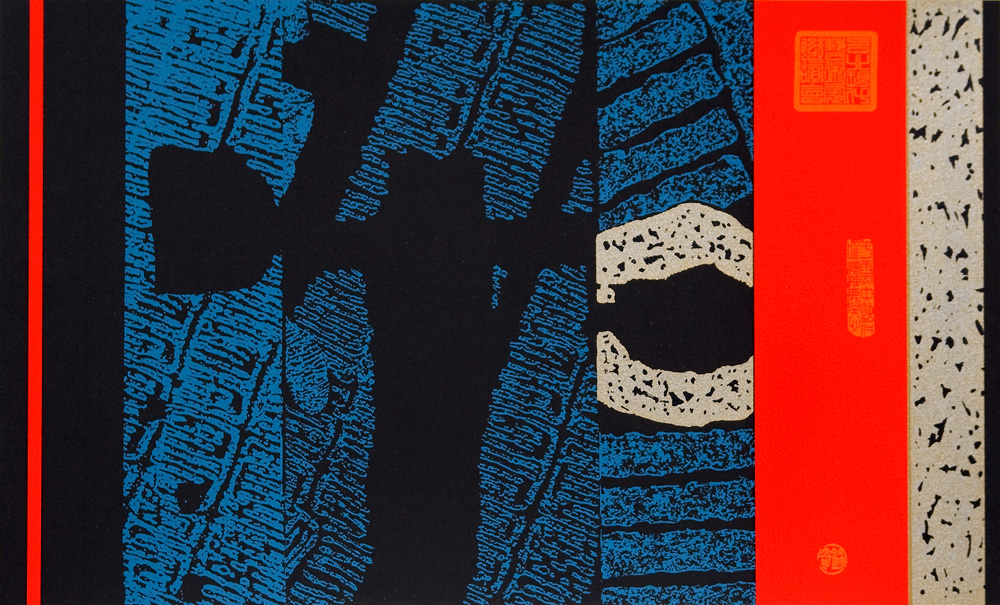 Post-Orientation (7)
Silkscreen
34 x 56 cm
2002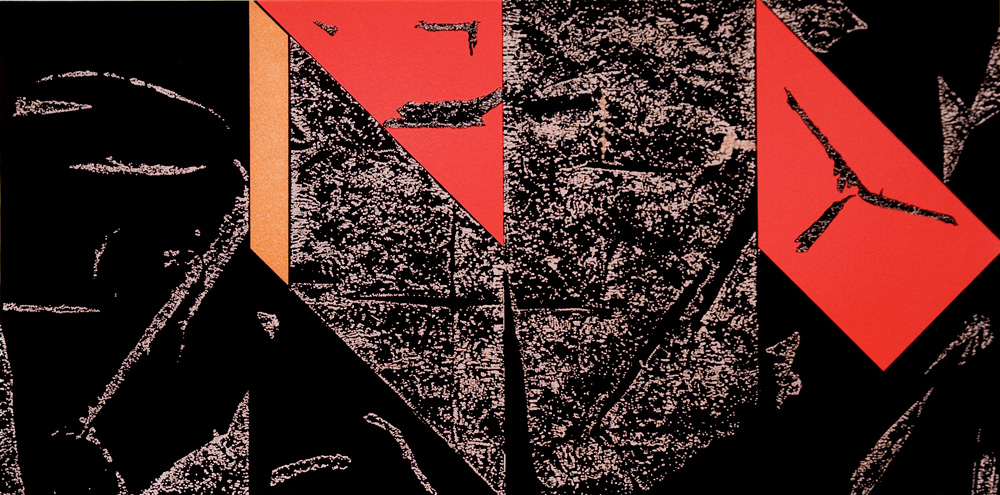 Post-Orientation (8)
Silkscreen
30 x 60 cm
2002
Post-Orientation (9)
Silkscreen
34 x 56 cm
2002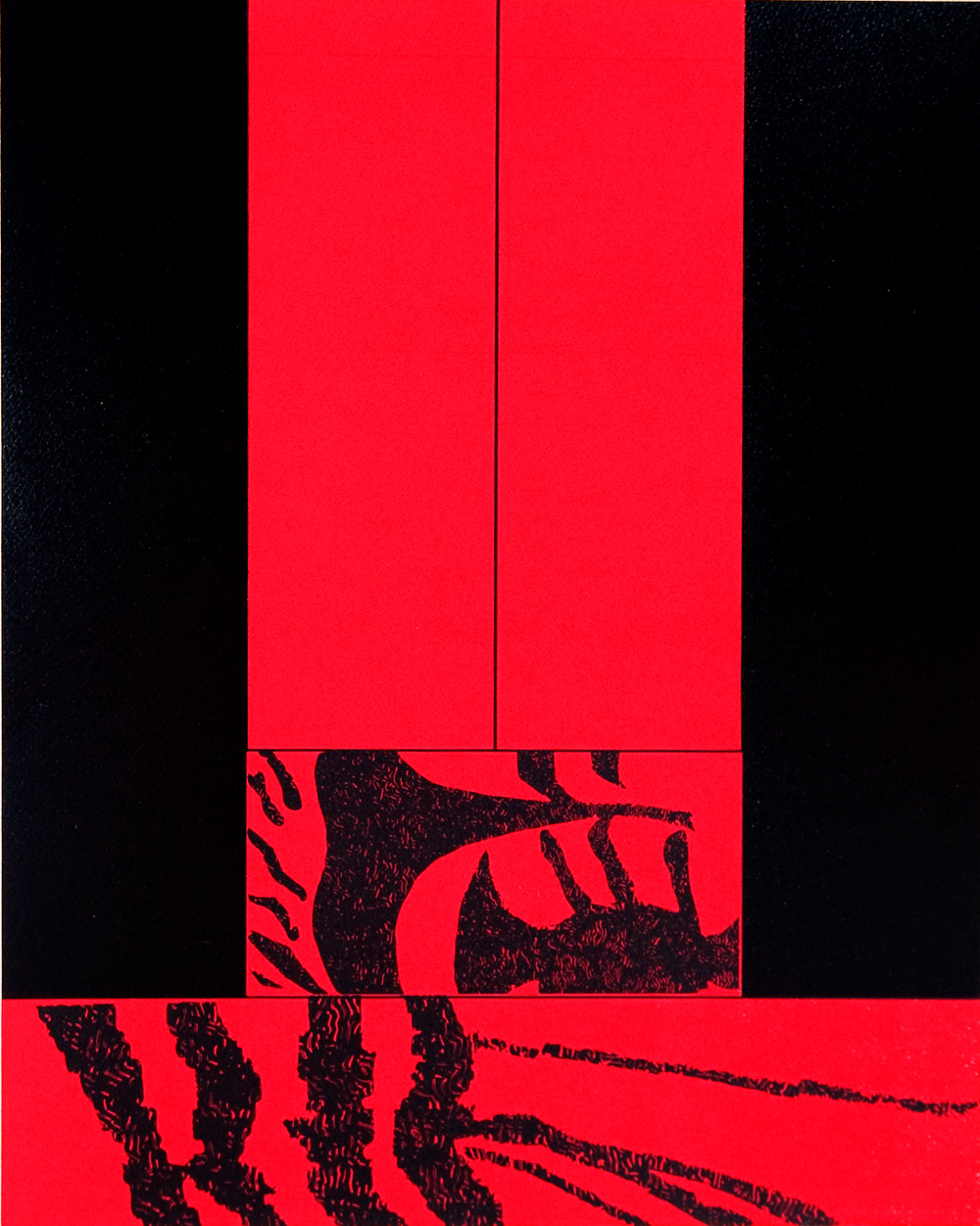 Post-Orientation (10)
Silkscreen
50 x 40 cm
2002
Orientation‧Sprouting from the Root (1)
Silkscreen
61 x 61 cm
2005
Orientation‧Sprouting from the Root (2)
Silkscreen
61 x 61 cm
2005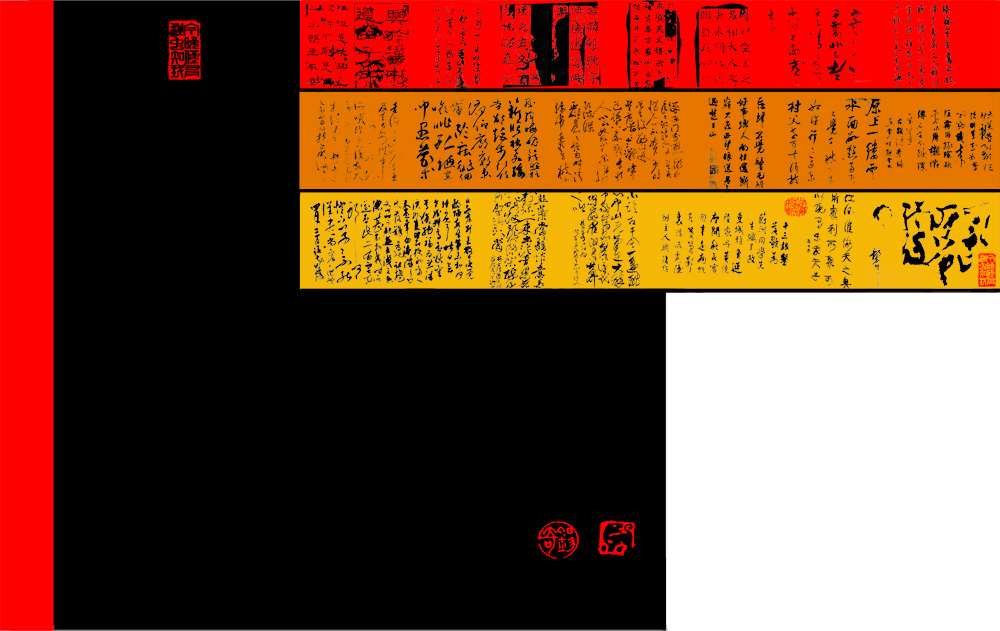 Orientation‧Sprouting from the Root (3)
Silkscreen
51 x 80 cm
2005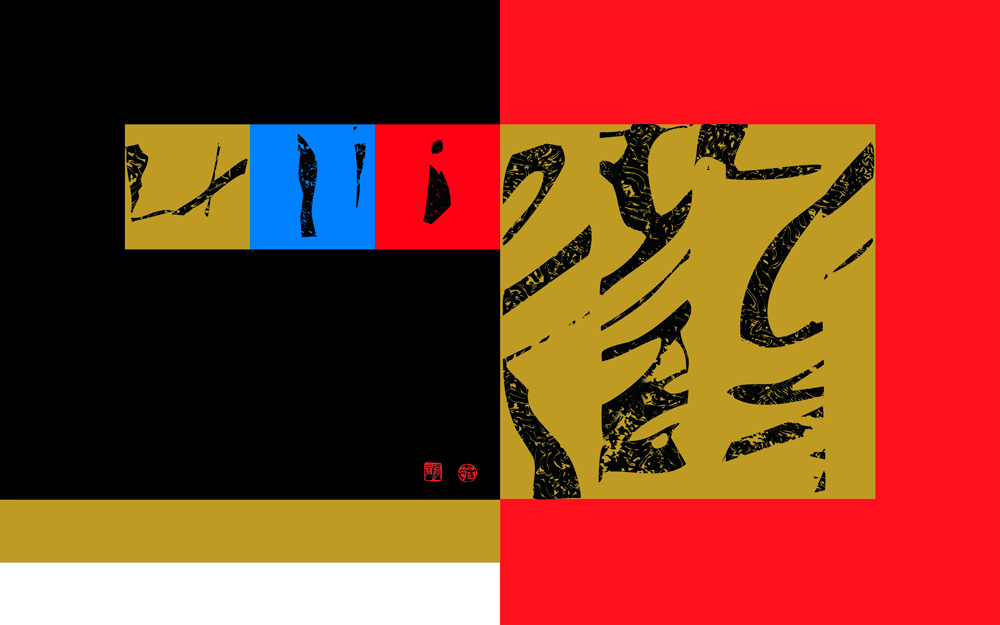 Orientation‧Sprouting from the Root (4)
Silkscreen
50 x 79 cm
2005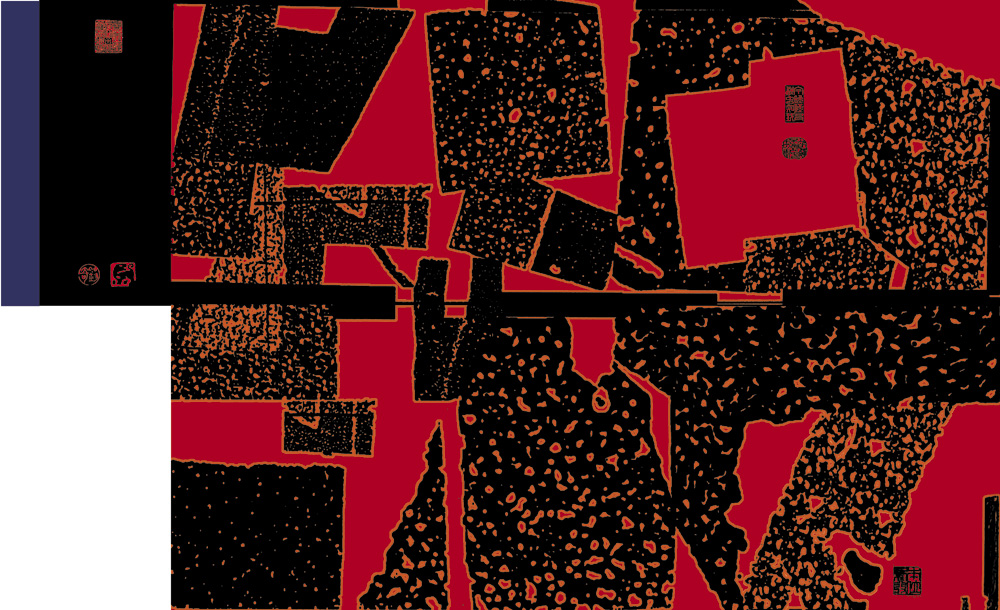 Orientation‧Sprouting from the Root (5)
Silkscreen
48 x 79 cm
2005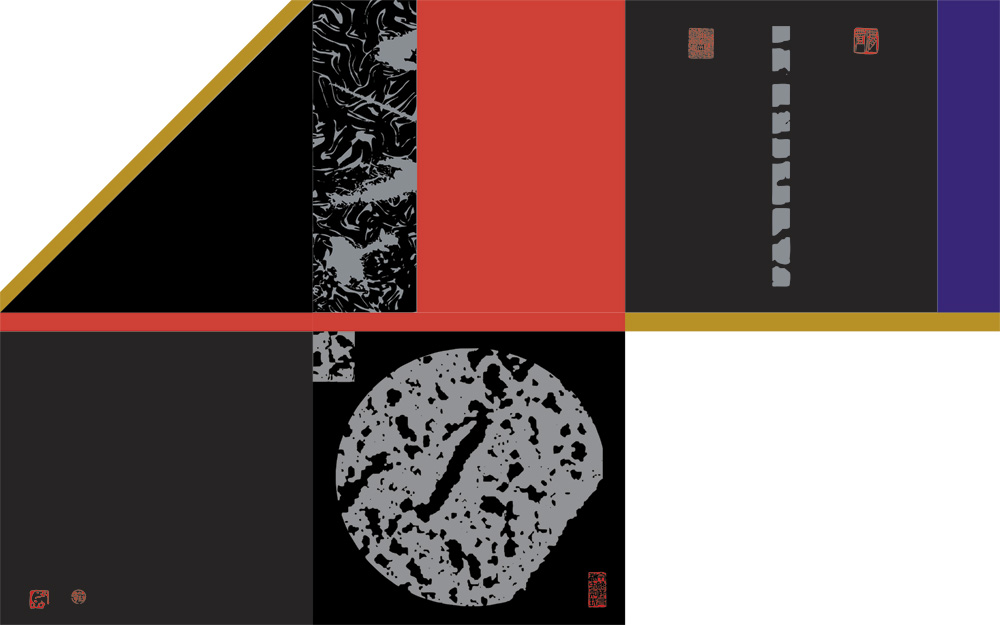 Orientation‧Sprouting from the Root (6)
Silkscreen
49 x 79 cm
2005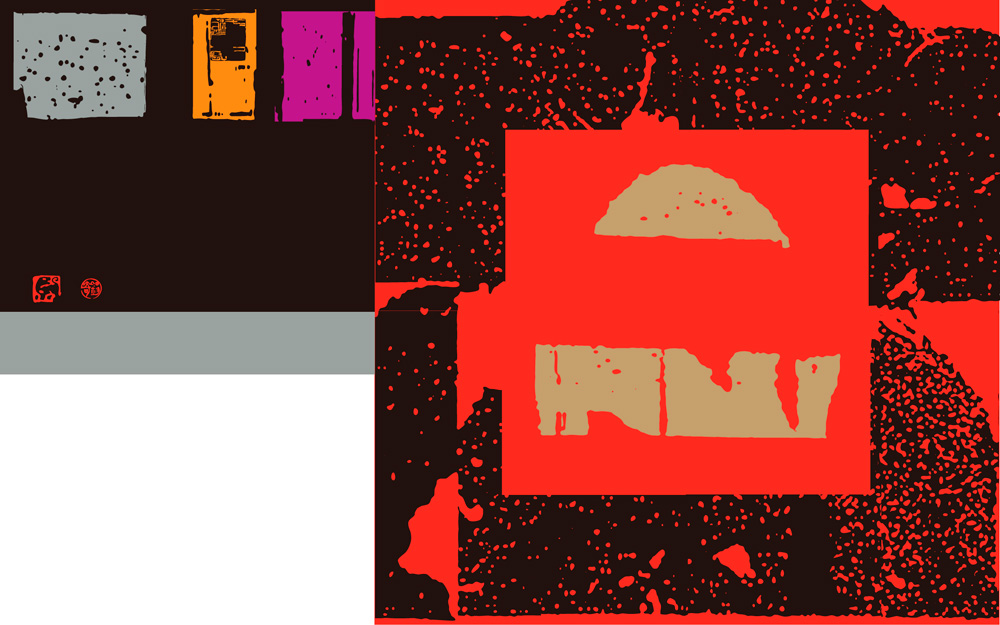 Orientation‧Sprouting from the Root (7)
Silkscreen
48 x 80 cm
2005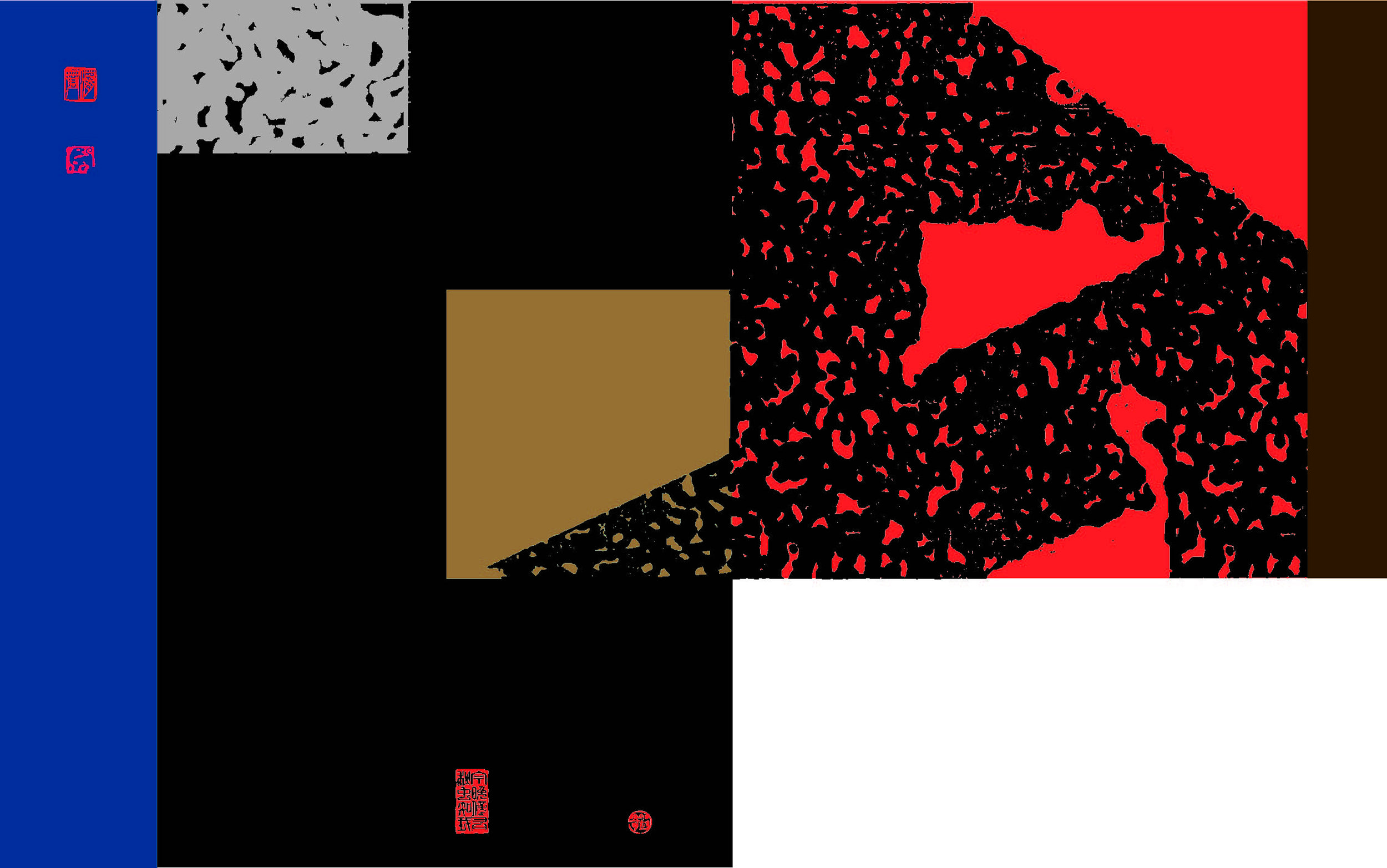 Orientation‧Sprouting from the Root (8)
Silkscreen
49 x 79 cm
2005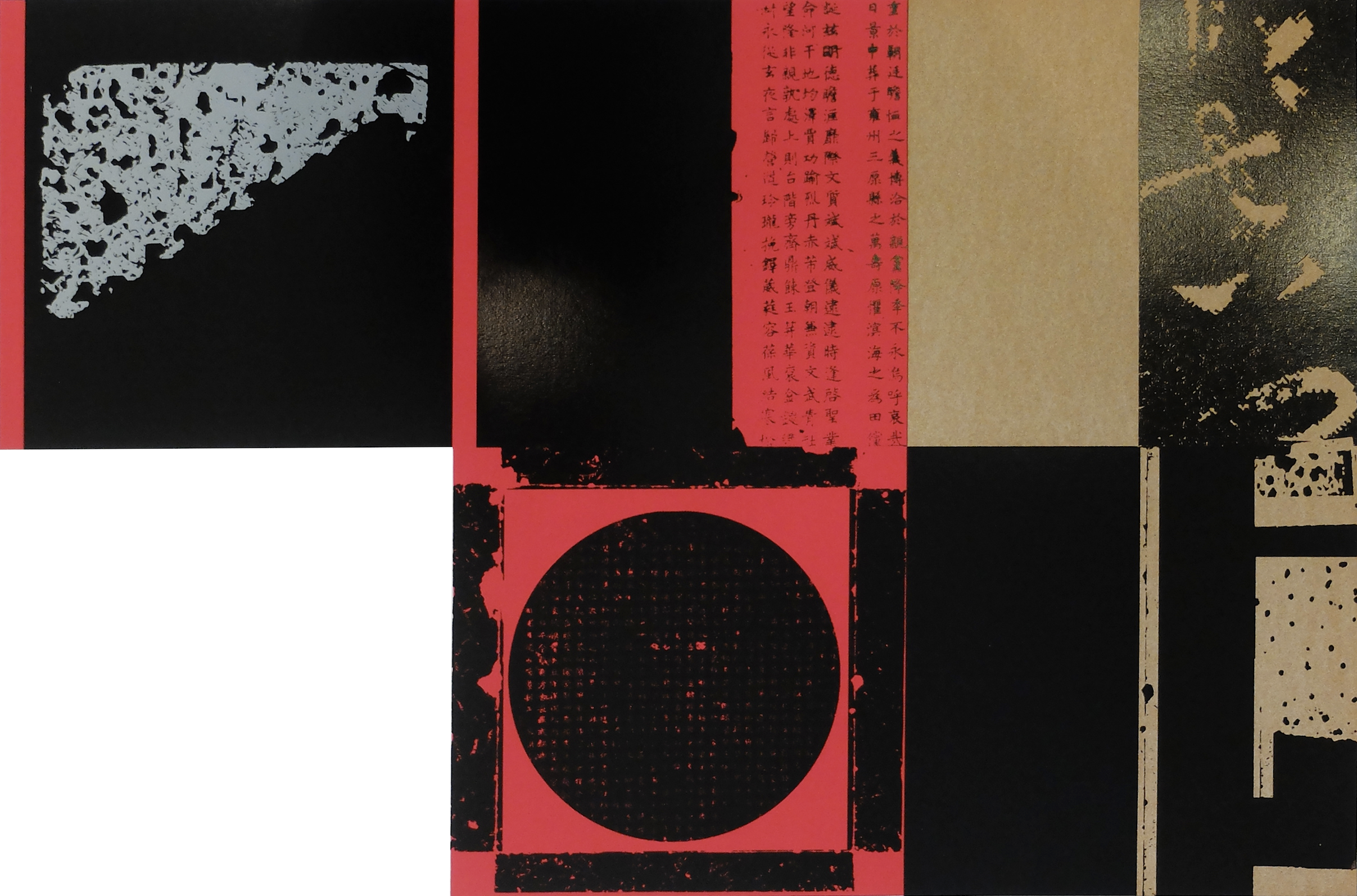 Orientation‧Sprouting from the Root (9)
Silkscreen
53 x 79 cm
2005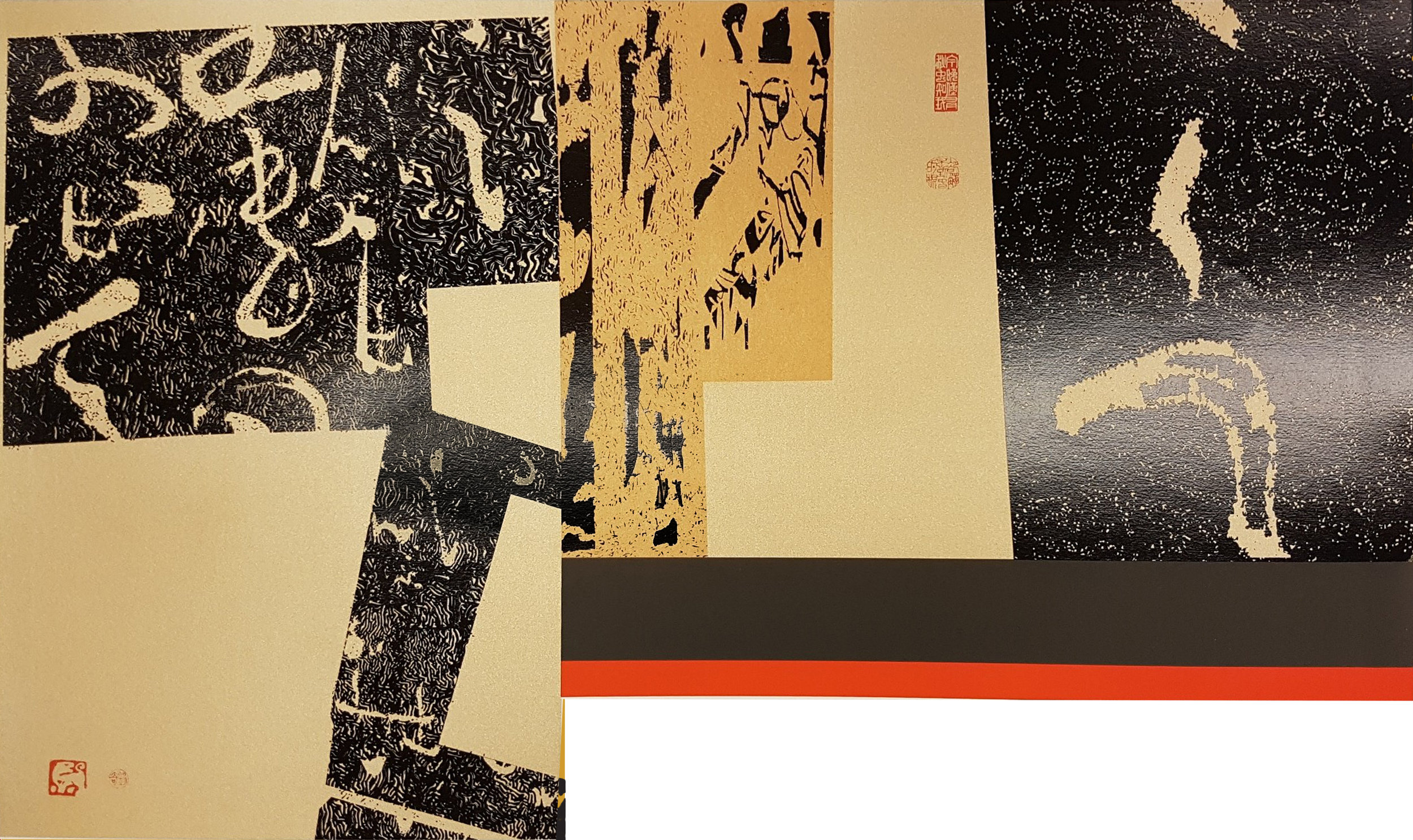 Orientation‧Sprouting from the Root (10)
Silkscreen
48 x 80 cm
2005
Inktalk 2001-1
Ink Colour on Paper
78 x 110 cm
2001
Inktalk 2008-15
Ink Colour on Paper
77 x 107.5 cm
2008
Inktalk 2009-18
Ink Colour on Paper
80 x 110 cm
2009
Inktalk 2014
Ink Colour on Paper
79 x 110 cm
2014
Inktalk 2015-1
Ink Colour on Paper
32 x 48 cm
2015
Inktalk 2015-2
Ink Colour on Paper
32 x 48 cm
2015
Inktalk 2017-1
Ink Colour on Paper
32 x 48 cm
2017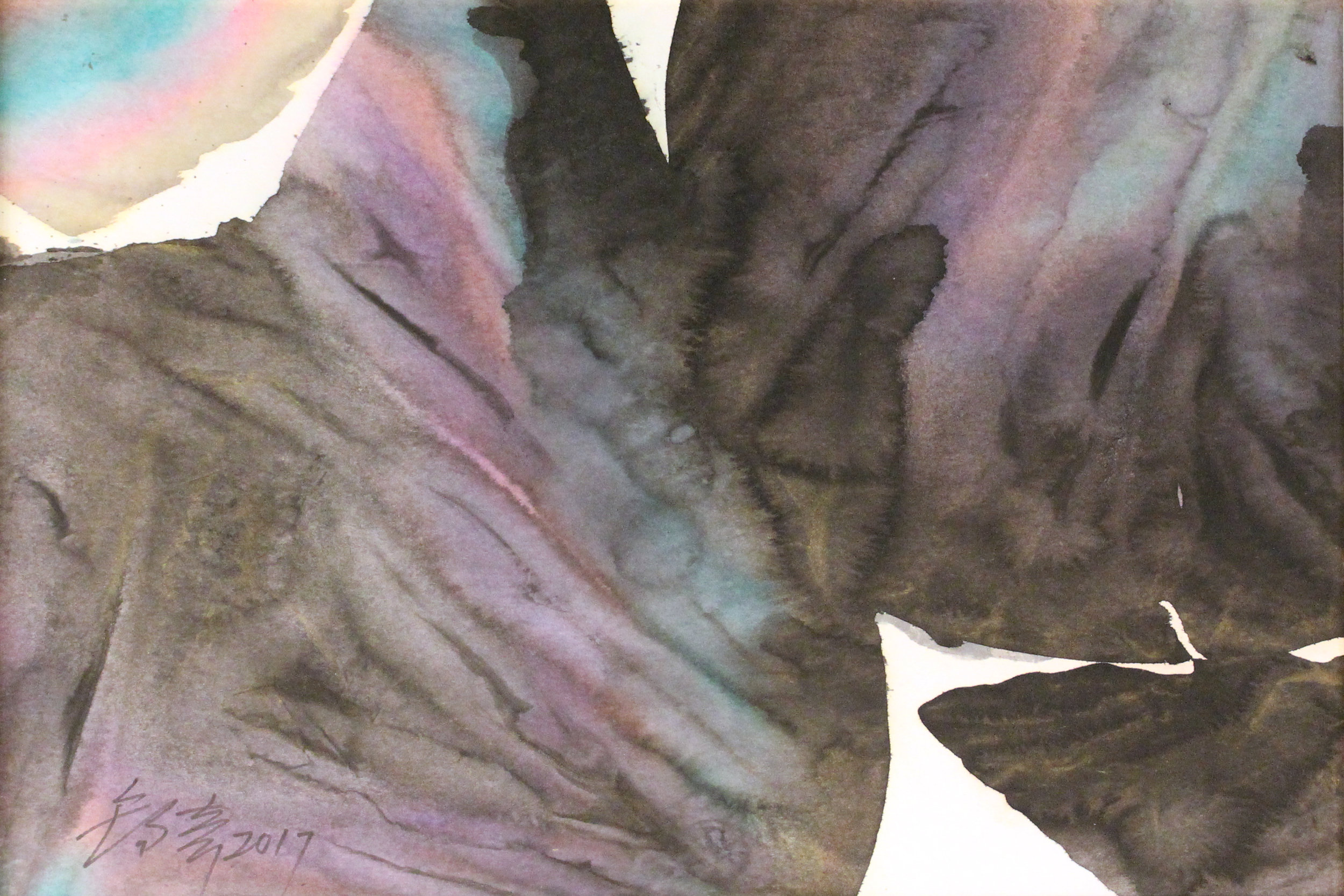 Inktalk 2017-2
Ink Colour on Paper
32 x 48 cm
2017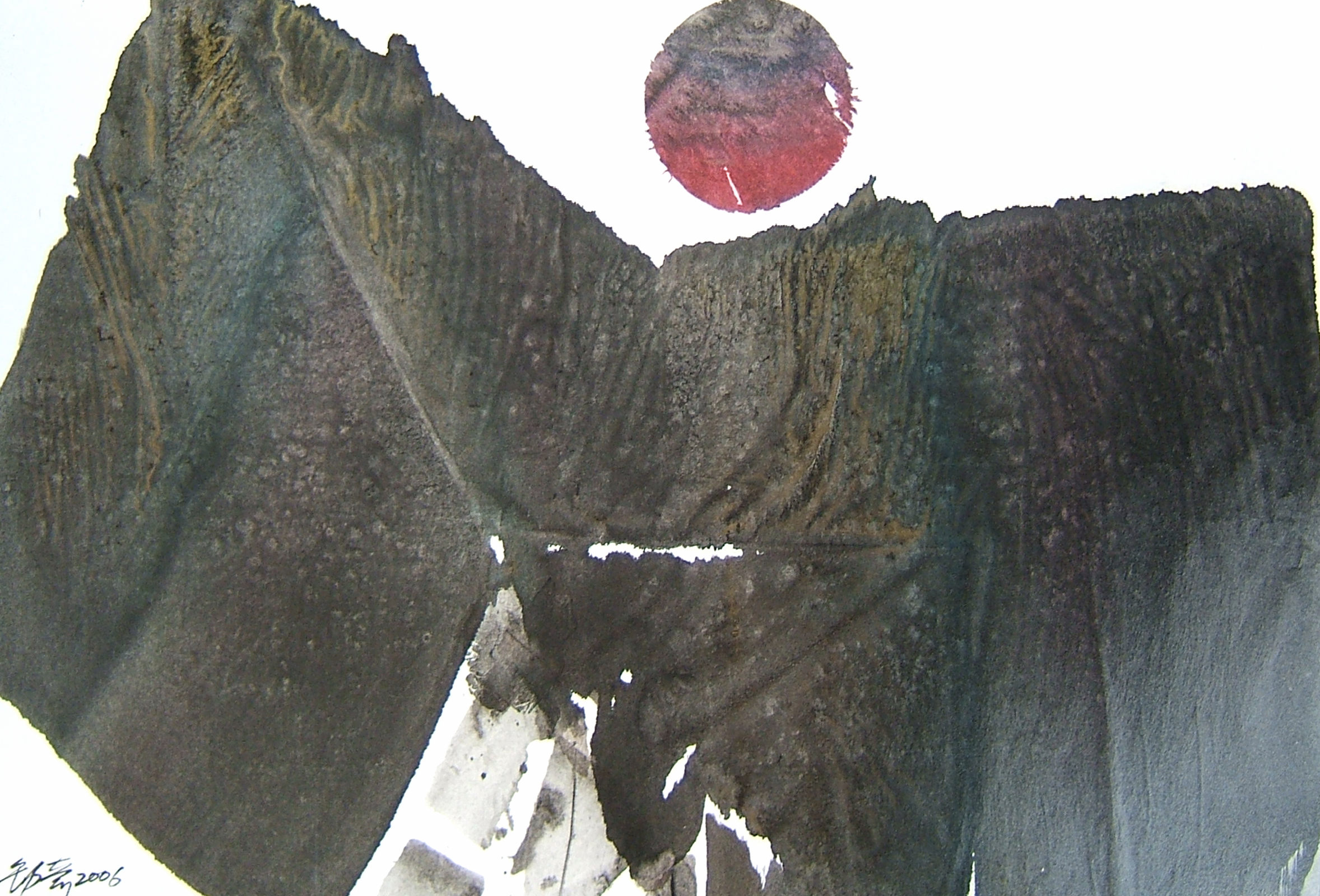 Inktalk 2006-14
Ink Colour on Paper
58 x 89 cm
2006
Inktalk 2017-3
Ink Colour on Paper
32 x 48 cm
2017