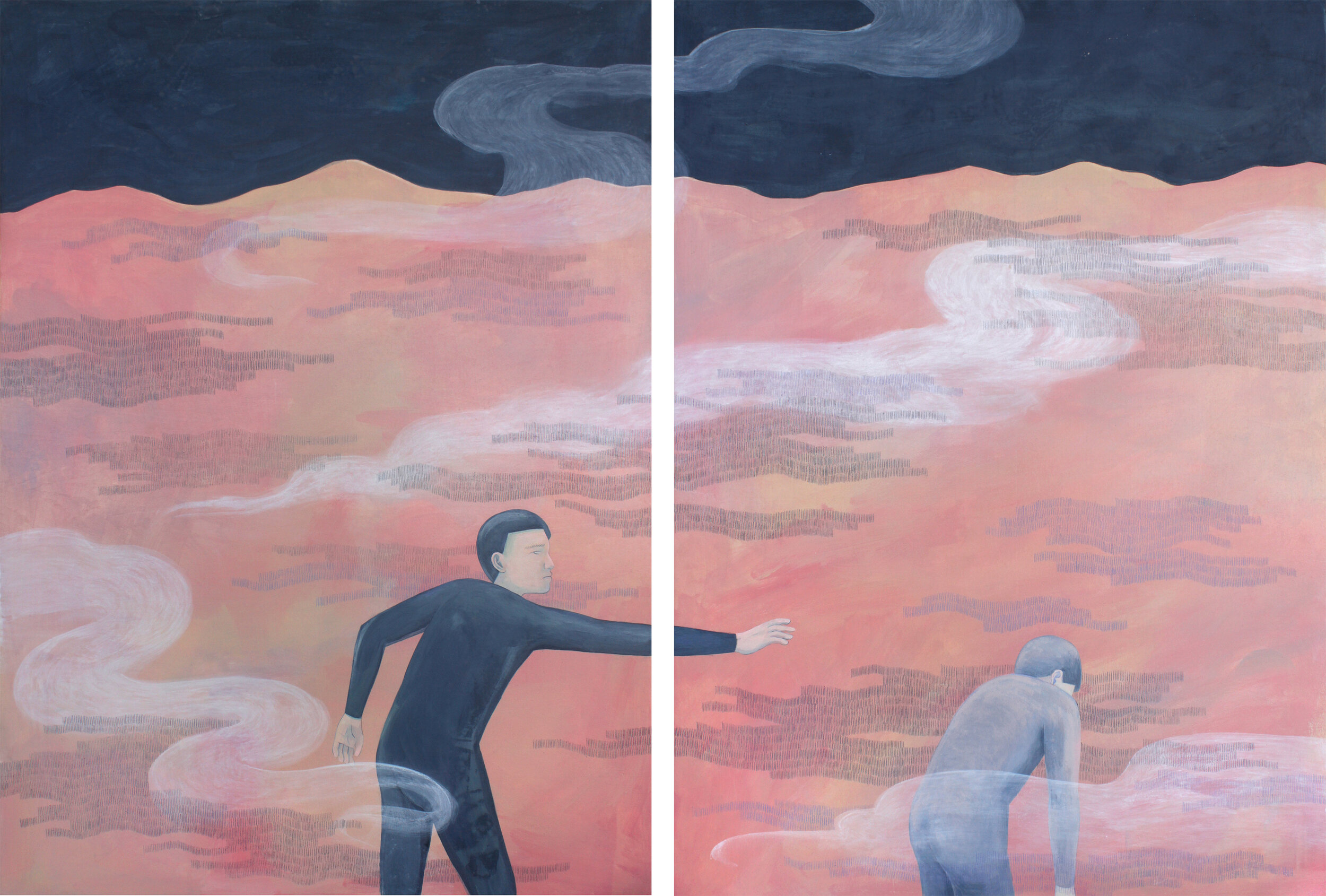 Artist Biography
"In my painting, I subtracted the sexual characteristics of human body. Afterwards, everyone's the same. They are "human being", just like me and you."
Body speaks louder than voice. Wong's art has always attempted to comprehend the essence of human being. She appropriate subtle gestures and body shapes to interpret certain topics: relationship, independence, eternity, faith… Through creating artwork, Wong keeps exploring the private part of our soul. She believes the individuality of human being is the most beautiful and unique part in our lives.
Apple Wong Hiu Fung, painter based in Hong Kong, visual arts graduate of Hong Kong Baptist University. Apple had solo exhibition after graduation and also participated in group exhibitions and Art Fairs. Her artworks have been exhibited in Hong Kong, Taiwan, Macau, Belgium, the United Kingdom, and Singapore. She acquired The Derwent Art Prize Young Artist Award in 2016, artwork was exhibited at London Mall Galleries. In 2011, She was awarded the Hong Kong Cliftons Art Prize 2011, the selected work has been collected by Cliftons.
Ocean in the Dream
Acrylic and Colour Pencil on Wood
51 x 36 cm x 2
2019
Landscape in the dream
Acrylic and Colour Pencil on Wood
51 x 36 cm x 2
2019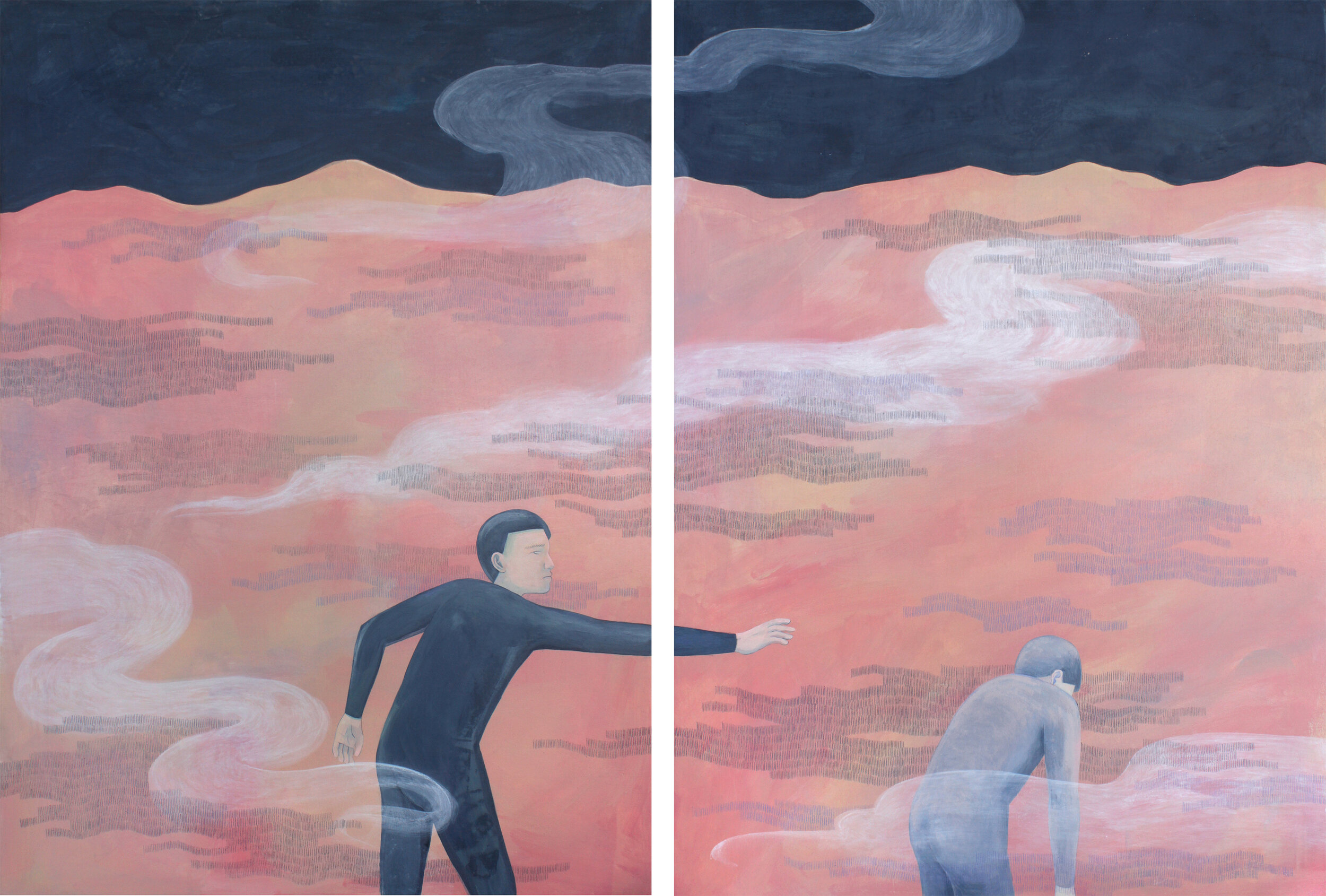 I Dreamed of Someone Who Never Dreamed of Me
Acrylic and Colour Pencil on Wood
51 x 36 cm x 2
2019
You Gaze at Me from the Other Side, as if Gazing at a Painting
Etching, Gold Leaf
42 x 32 cm x 2
2019
You Gaze at Me from the Other Side, as if Gazing at a Painting
Etching, Gold Leaf
42 x 32 cm x 2
2019

Where Are You
Acrylic, Ink and Colour Pencil on Wood
90 x 30 cm
2015